With the rapid development of China's smart logistics industry, Inform Storage has steadily promoted the "N+1+N" strategy. Integrate upstream and downstream resources of the industrial chain, build a cooperative and win-win enterprise ecosystem, and continue to make in-depth layouts to achieve higher strategic goals of the enterprise!
In May 2022, Inform Storage announced a strategic partnership with VSTRONG Intelligence, and the two parties reached an agreement on strategic restructuring. This is another major strategic move of Inform Storage after announcing the establishment of a relationship with ROBOTECH! This move is conducive to further strengthening Inform Storage's capabilities in planning and design of Intelligent logistics systems and system integration, and strengthening its in-depth expansion of application scenarios in pharmaceutical sorting, e-commerce, ceramics and other industries.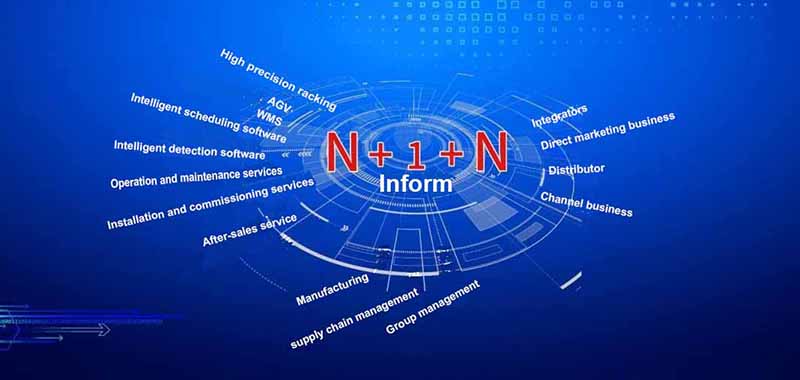 Inform Storage (stock code 603066), established in 1997 and listed on the Shanghai Stock Exchange A-share in 2015; Become a state-owned holding company in 2021; The company is headquartered in Nanjing, Jiangsu, and has 8 production bases around the world. Up to now, the business covers intelligent software, AGVs, high precision racking and other modular products and integrated services, and the sales network covers the world; With a number of leading core technologies, up to now, it has become a leading manufacturer of key logistics equipment such as shuttles, stacker cranes, AGVs, and rackings in China.
VSTRONG Intelligent is a well-known logistics system integrator in China. In 2020 and 2021, it has been rated as the No. 1 well-known brand of domestic logistics system integrators by network users and authoritative organizations for two consecutive years. The company has a large-scale intelligent storage equipment manufacturing factory, and its products include a series of high-end intelligent logistics equipment such as stacker cranes, conveyors, and shuttles. In terms of intelligent software WMS/WCS and other products, it has more than 80 software copyrights and many patents! System integration capabilities and benchmark cases are second to none in China!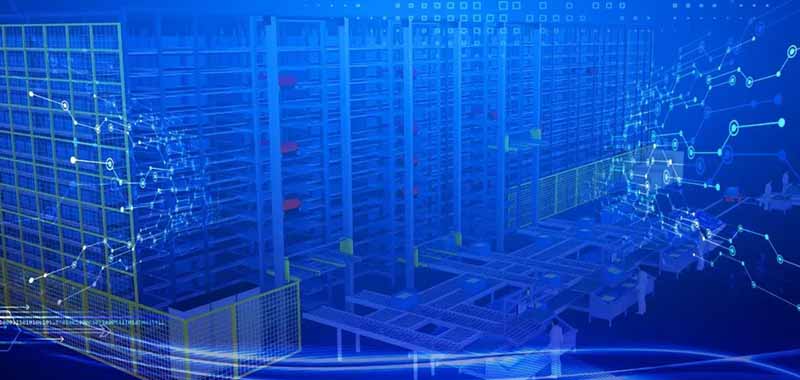 After the strategic cooperation between the two parties, the product system of Inform storage will be more perfect, the product structure will be further optimized, and it will become one of the domestic logistics enterprises with the most abundant product lines; At the same time, its intelligent logistics system planning and design and system integration capabilities will be significantly improved to achieve leapfrog development! At that time, it can provide users with one-stop overall solutions such as logistics planning, product research and development, system integration, software research and development, and after-sales service. In the big family of Inform Storage Group, VSTRONG Intelligence can make full use of the huge advantages of Inform storage in the market, products, funds, resources, etc., to stimulate its own potential and further expand its business scope and market.
Inform Storage, VSTRONG Intelligence, and ROBOTECH, each company already has a leading advantage and the status of a leading enterprise in the field of smart logistics! After the alliance of the three companies, whether in terms of talents, technology, products, research and development, funds, or in terms of brands, customers, marketing, and after-sales services, they will reach a new level!
Since then, Nanjing Inform Storage has been able to provide the mainstream intelligent storage solutions of "stacker crane + software + racking" or "shuttle  + software + racking"; It can give customers more and better choices of intelligent warehousing solutions, and provide more supporting smart logistics equipment and service content.
From the perspective of industry development law, Inform storage strategy, together with VSTRONG Intelligence and ROBOTECH, may mean that the development of China's intelligent logistics industry has come to a new stage!
NanJing Inform Storage Equipment (Group) Co.,Ltd
Mobile phone: +86 13851666948
Address: No. 470, Yinhua Street, Jiangning District,Nanjing Ctiy,China 211102
Website: www.informrack.com
Email: kevin@informrack.com
---
Post time: Jun-22-2022