Two Way Radio Shuttle System
Product Detail
Product Tags
Two-Way Radio Shuttle is used with manual forklift to separate the goods storage and transportation: wireless remote controls radio shuttle to complete goods storage, and manual forklift completes goods transportation. Forklift is not required to drive into the racking, but only works at the racking end. Pallets are placed to the designated position by radio shuttle. Forklift operator can issue cargo storage instructions, also can terminate the actions being performed by radio shuttle, through wireless remote control. The first cargo space at entrance of racking is the position where forklift operates pallets, which can realize both FIFO and FILO.
Pallet inbound: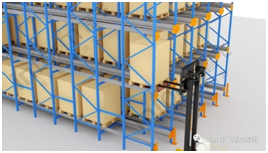 1) forklift carries radio shuttle to the designated lane          2) forklift carries pallet to the entrance, doesn't need to drive into the racking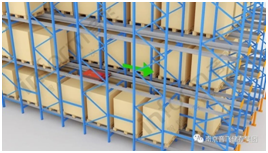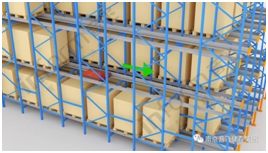 3) radio shuttle carries pallet to the deepest position    4) radio shuttle comes back to the entrance, and carries next pallet until the lane is full
Pallet outbound: two-way radio shuttle performs the same operation in the reverse order.
Two-way radio shuttle system is mainly composed of mechanical system and electrical system. The mechanical part is composed of frame combination, jacking mechanism, limit wheel and walking mechanism, etc.; electrical system is mainly composed of PLC, servo drive system, low voltage electrical, sensor , remote control, button signal combination, battery power supply system, etc.
The system realizes the inbound and outbound handling, instead of conventional forklift operation method, and reduces manual labor intensity. Radio shuttle can be used with forklift, AGV, stackers and other equipment. It allows several radio shuttles running at the same time, to realize easy and efficient operation, suitable for all kinds of goods storage. It is a new type of dense storage system core equipment.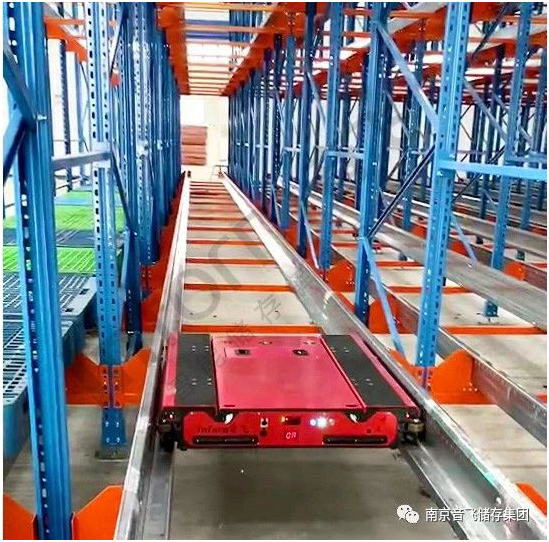 Two way radio shuttle system provides an ideal solution for the following situations:
· A large number of pallet goods, requiring large quantities of inbound and outbound.
· High requirements for storage capacity;
· Temporary storage of pallet goods or batch buffering of wave picking orders;
· Periodic large inbound or outbound;
· Have used radio shuttle system, requiring to store more deep pallets and increasing inbound capacity
· Have used semi-automated shuttle racking system, such as forklift + radio shuttle,  hoping to reduce manual operation and adopting fully automated operation.
Applicable Industry:   cold chain storage (-25 degree)  , freezer warehouse , E-commerce , DC center , food and beverage , chemical , Pharmaceutical industry,automotive ,lithium battery Etc.
System advantages:
① High-density storage: Compared with conventional pallet racking and mobile racking, it can achieve nearly 100% aisle storage;
② Cost saving: reasonable space utilization rate reduces operating costs;
③ Less damage to racking and goods: Compared conventional narrow aisle racking, no forklift is required to drive into racking, so racking is not easily damaged;
④ Expandable and improved performance: It is easy to add additional radio shuttle to operate synchronously, in order to handle more pallets.
NANJING INFORM STORAGE EQUIPMENT (GROUP) CO.,LTD has joined hands with Supor to create an automated, intelligent, and modern warehousing system to realize real-time monitoring and traceability of logistics flow throughout the entire process of finished products from warehousing to distribution to workshop stations. By system management, the weak links of warehouse logistics management can be found, to ensure that the entire logistics operation can operate efficiently and orderly. Moreover, it can realize the intelligent lean logistics management mode that logistics and information flow operate efficiently and synchronously.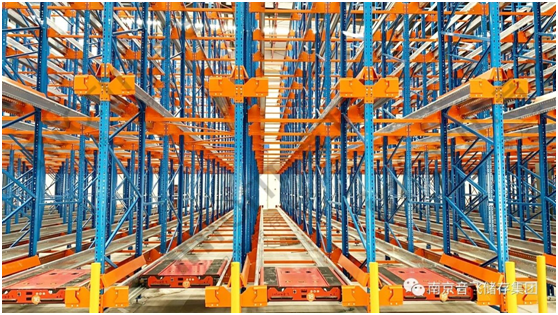 Customer Introduction
Zhejiang Supor Co., Ltd. is China's large cookware research and development manufacturer, a famous brand of small kitchen appliances in China, and the first listed company in the cookware industry in China. Supor was founded in 1994 and is headquartered in Hangzhou, China. It has established 5 R&D and manufacturing bases in Hangzhou, Yuhuan, Shaoxing, Wuhan and Ho Chi Minh City, Vietnam, with more than 10,000 employees.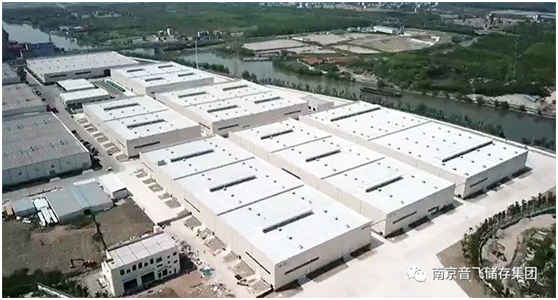 Project Overview
The project second phase in Shaoxing Base started construction on April 19, 2019, covering an area of approximately 98,000 square meters and a total construction area of approximately 51,000 square meters. After completion, the new warehouse is divided into two functional areas: foreign trade and domestic sales. The 13# warehouse is foreign trade zone, and the 14# and 15# warehouses are domestic sales zone. The construction of intelligent warehouse was completed in the 15# warehouse, with total area of 28,000 square meters. The project adopts two-way radio shuttle system, with 4 levels of racking and a total of 21,104 cargo spaces, equipped with 20 sets of radio shuttle, 1 set of  charging cabinet. Engineer carried out a flexible design to meet the upgrading and transformation of automated and intensive storage in the later period.
Layout: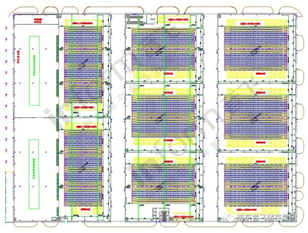 Project Benefits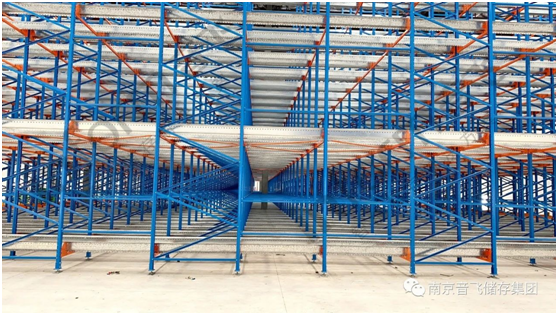 1. The original warehouse is stored by drive-in racking and ground stacks. After the upgrade, not only storage capacity is greatly increased, but also operators safety are guaranteed;
2. The warehouse is set up flexibly, which can realize both first-in-first-out and first-in-last-out. In addition, racking depth has reached 34 cargo spaces, which greatly reduces the driving path of forklift and makes it more convenient to use;
3. The equipment used in this project are all independently developed and produced by INFORM. Racking quality and adaptability to radio shuttle are very well, so that the failure rate is minimized.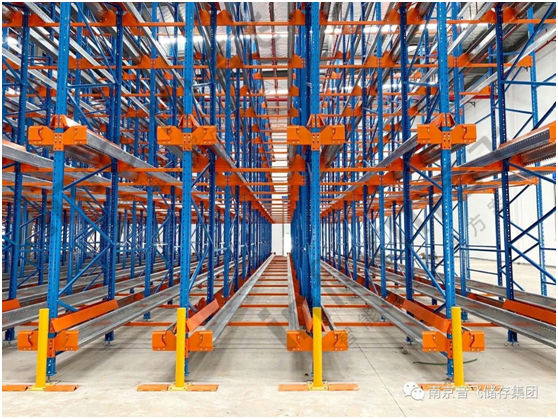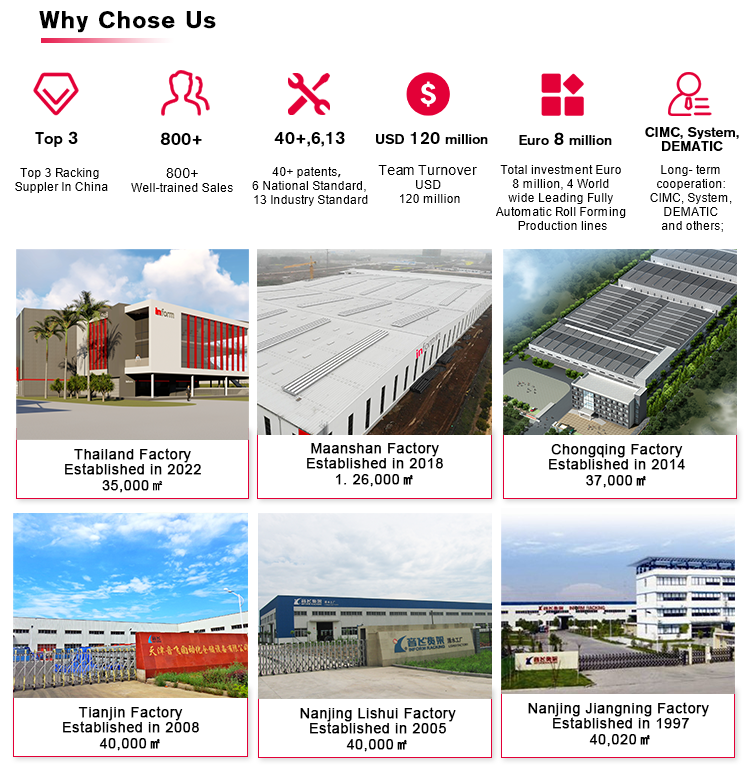 Top 3 Racking Suppler In China
The Only One A-share Listed Racking Manufacturer
1. NanJing Inform Storage Equipment Group,as a public listed state controlled enterprise, specialized in the logistic storage solution field since 1997( 26 years of experience).
2.  Core Business: Racking
Strategic Business:Automatic System Integration
Growing Business: Warehouse Operation Service
3.  Inform owns 6 factories, with over 1000 employees. Inform listed A-share on June 11, 2015, stock code: 603066, becoming the first listed company in China's warehousing industry.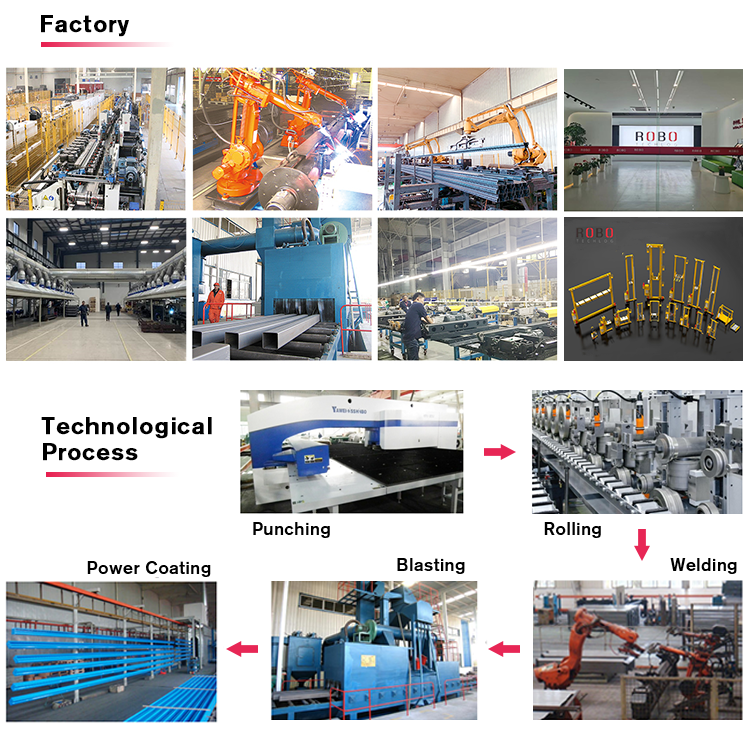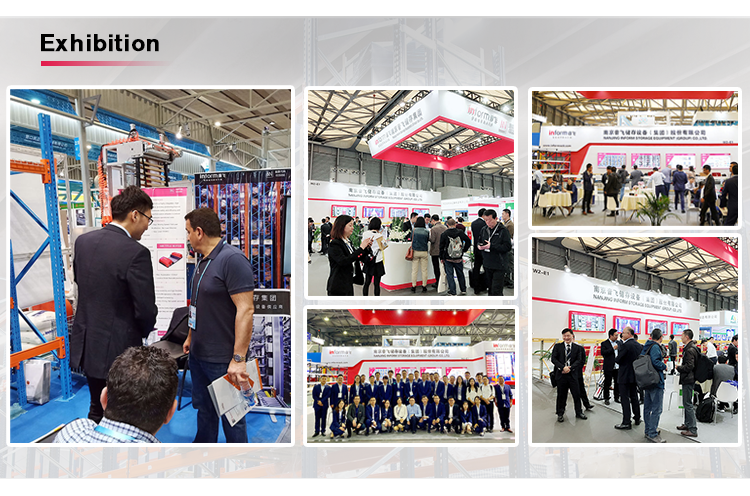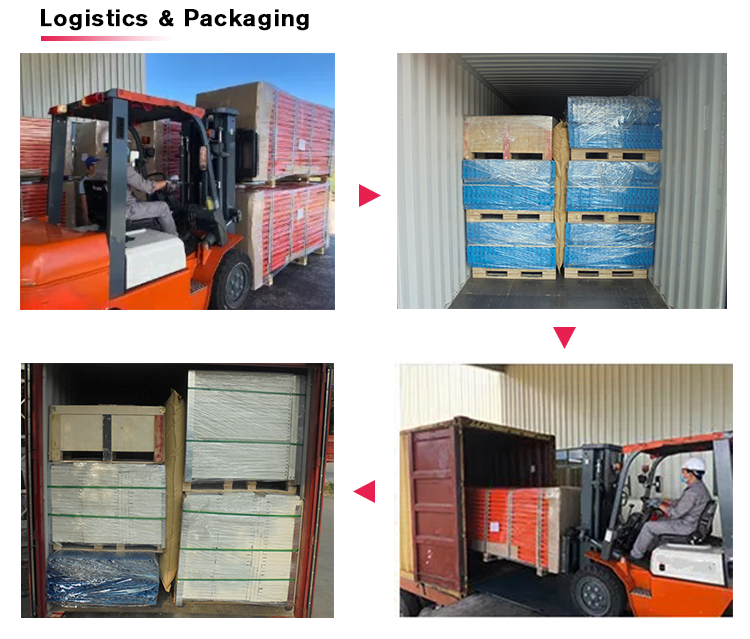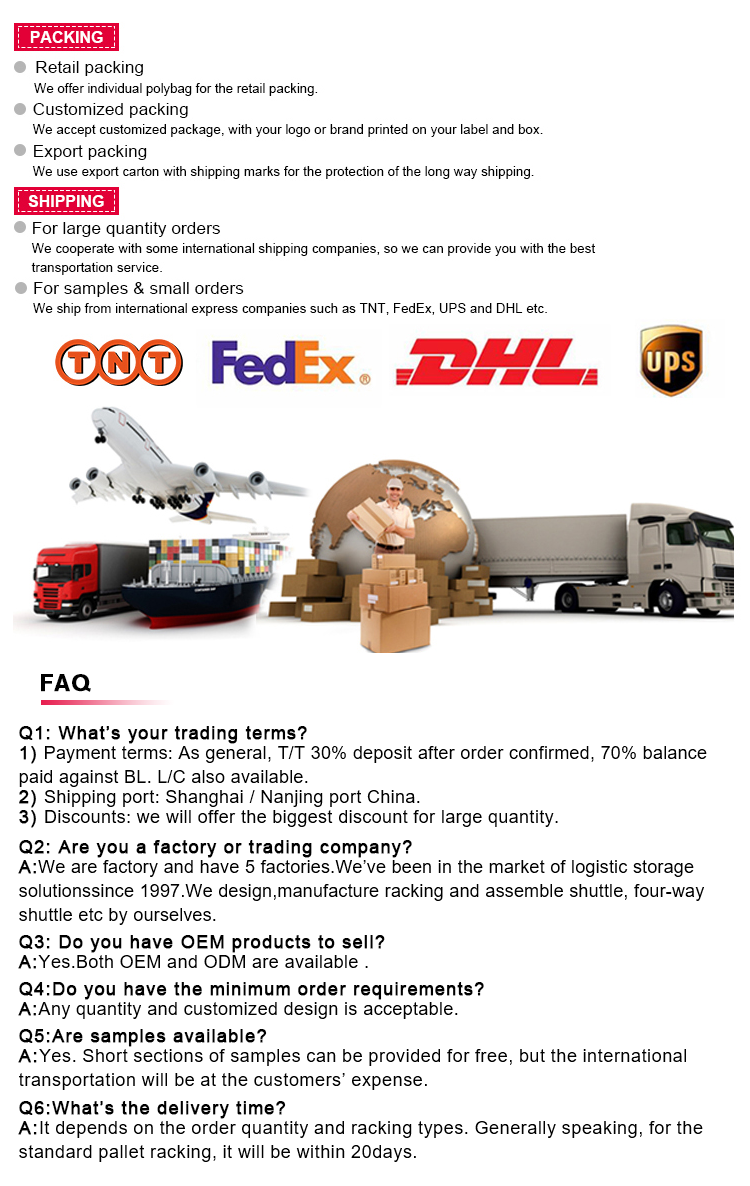 ---
Previous:
ASRS+Radio Shuttle System
Next:
Stacker Crane
---
Write your message here and send it to us