"Energy saving and environmental protection" has become a trend in line with the development of the times, and it is closely related to our lives.
1. Challenges
Runtai Chemical Co., Ltd. is an smart manufacturing expert specializing in the production of water-based coatings and coalescents. It has three manufacturing centers in Taixing, China, Nantong, and Abu Dhabi, United Arab Emirates. Provide integrated solutions from production, storage and transportation to application for many well-known domestic and foreign enterprises, with a market share of about 40%.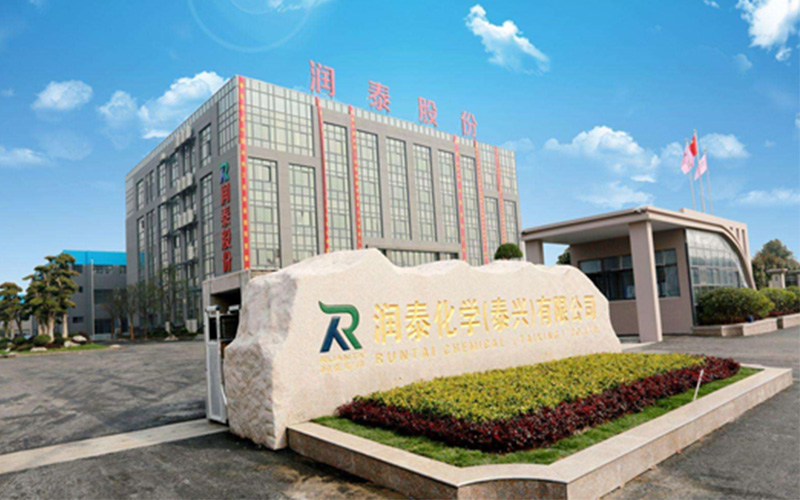 In view of the fact that some of the raw materials of its products are flammable and corrosive. The automated warehouse has a high degree of automation and non-standard customization, and it needs to establish a more complex processing mechanism than standardized storage management. The technological process of the project is closely connected, and ensuring the technological cycle requirements and equipment stability. The safety and reliability is the key to the success of the project.
2. Logistics Intelligence
- Two sets of automated warehouse systems
- Single-lane & 1568 cargo spaces
- 4 lanes & 2 shuttles & 2,912 cargo spaces
- WMS/WCS
- More than 240 barrels per hour.
- A total height of 9.6m
- Speed of 120m/min
The solution implemented this time integrates the automated transportation, storage, scheduling, order processing and other functions of empty and full barrels. To meet the supply and use needs of empty barrels in the filling workshop and the filled barrels can be dispatched to the warehouse for storage.
ROBOTECH designed two sets of automated warehouse systems for empty barrels and full barrels.
include:
Single-lane pallet automated warehouse, equipped with 1568 cargo spaces;
The pallet automated warehouse with 4 lanes is equipped with 2 shuttles, which can store 2,912 cargo spaces;
The whole set of WMS/WCS software warehouse management system realizes the integration, unified scheduling and monitoring of various equipment system interfaces.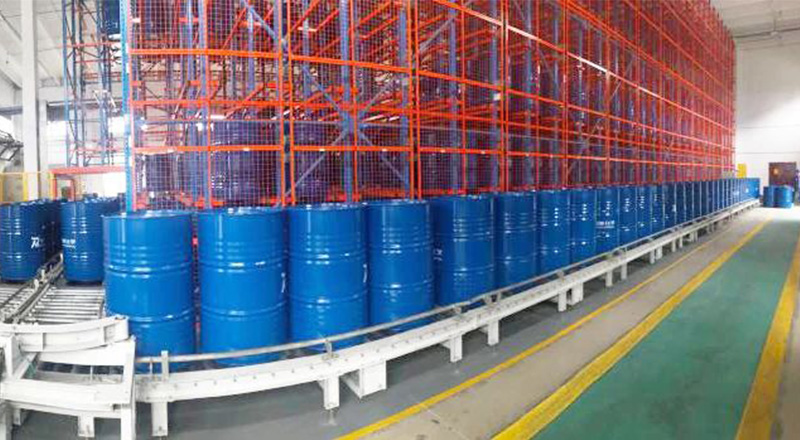 Both sets of new warehouses are equipped with conveying systems, and the efficiency of inbound and outbound warehouses can reach more than 240 barrels per hour. The double-column straight structure pallet stacker crane designed by ROBOTECH is equipped with a arm combined racking, and the load can reach 1000kg. In a space with a total height of 9.6m, the equipment can run at a maximum speed of 120m/min (variable frequency speed regulation), which greatly improves the storage density.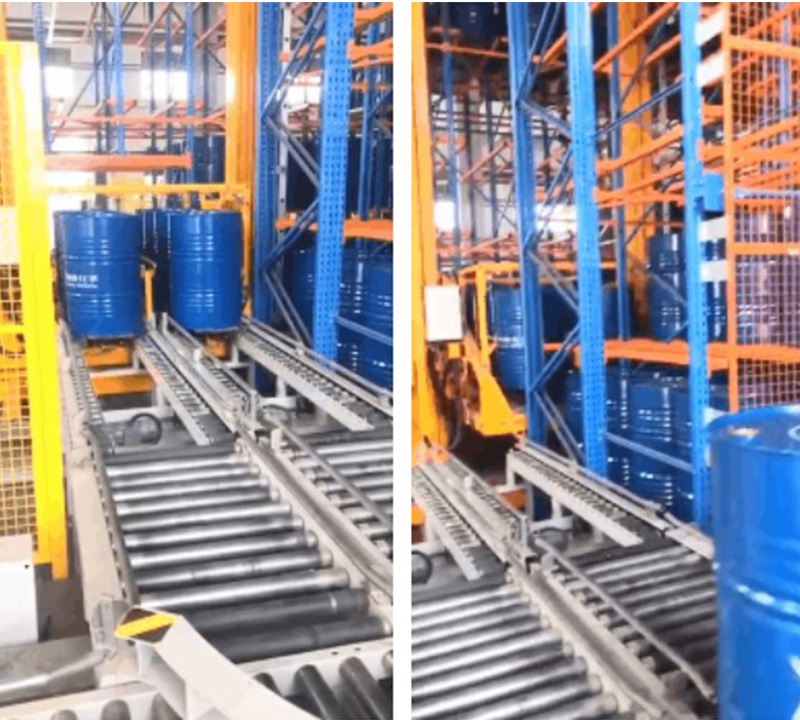 This set of solutions strives to solve storage problems for Runtai Chemical, maximize warehouse storage, and improve the working environment, work efficiency and accuracy of employees.
Project effect:

The logistics system is closely integrated with the production process and has high reliability

Highly automated and maximized storage

The system interface is open, compatible with various business systems such as MESERP

Reduced order processing time, more flexibility for instant orders

Ergonomic workstation for increased operator safety and comfort

Improves accuracy and traceability, helping to reduce shipping costs

Modular design to meet future expansion needs
NanJing Inform Storage Equipment (Group) Co.,Ltd
Mobile phone: +86 13851666948
Address: No. 470, Yinhua Street, Jiangning District,Nanjing Ctiy,China 211102
Website: www.informrack.com
Email: kevin@informrack.com
---
Post time: Apr-08-2022