At present, China's cold chain market is growing rapidly and has a favorable development environment; the "14th Five-Year Plan for Cold Chain Logistics Development" clearly proposes to fully build a modern cold chain logistics system in 2035.
Inform Storage helps Keyu Smart Cold Chain Middle Warehouse in Deqing County, Zhejiang Province to build a fully automated cold storage project based on the "first kilometer" needs of agricultural products, aquatic products and fresh food.
- 2,700 square meters
- Ultra-low temperature
- A total of 4,896 cargo spaces
- Minus 24 degrees Celsius
The project covers an area of 2,700 square meters, with an ultra-low temperature automated warehouse as the core, surrounded by areas such as aquatic product processing, agricultural and sideline products processing, etc.; The cold storage has a total of 4,896 cargo spaces. In order to achieve a better preservation effect, the thickness of the insulation layer exceeds 25 cm, and the minimum temperature can reach minus 24 degrees Celsius.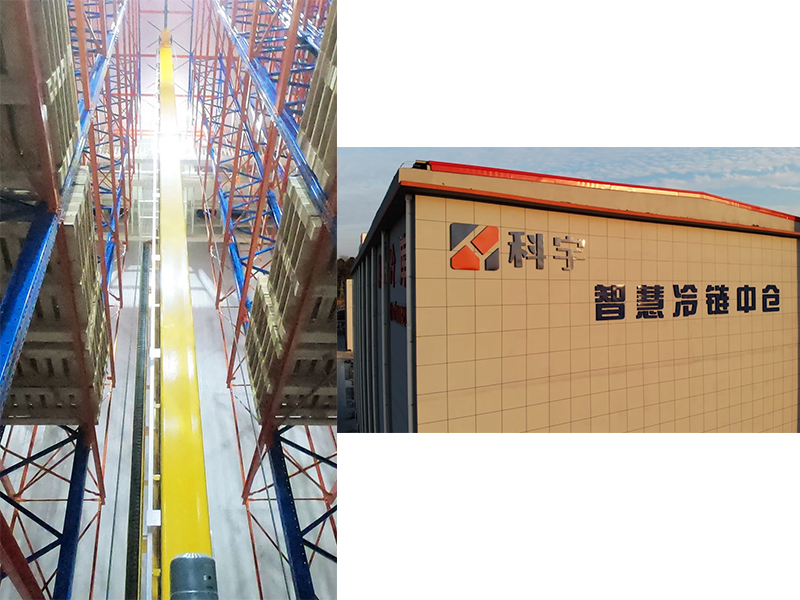 AS/RS System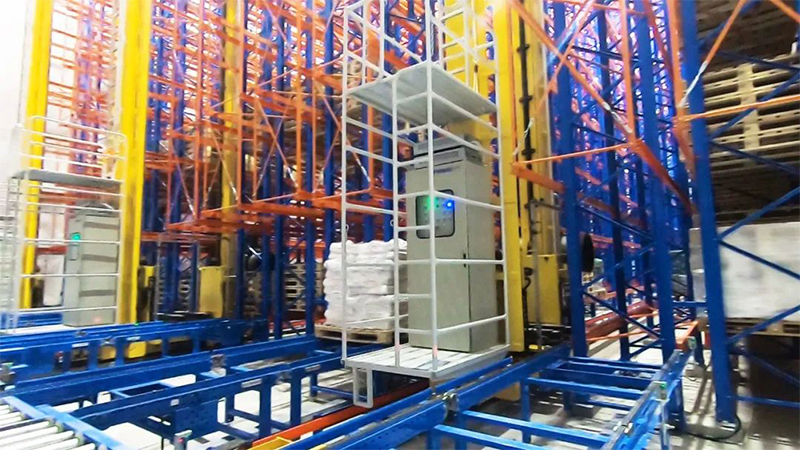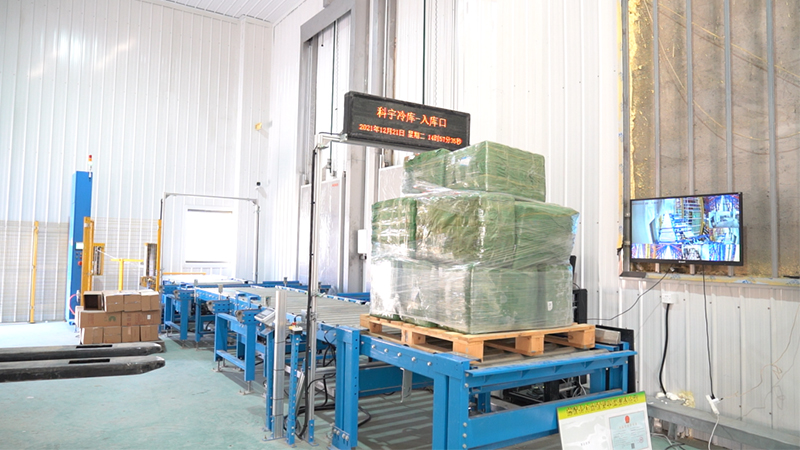 2. Solution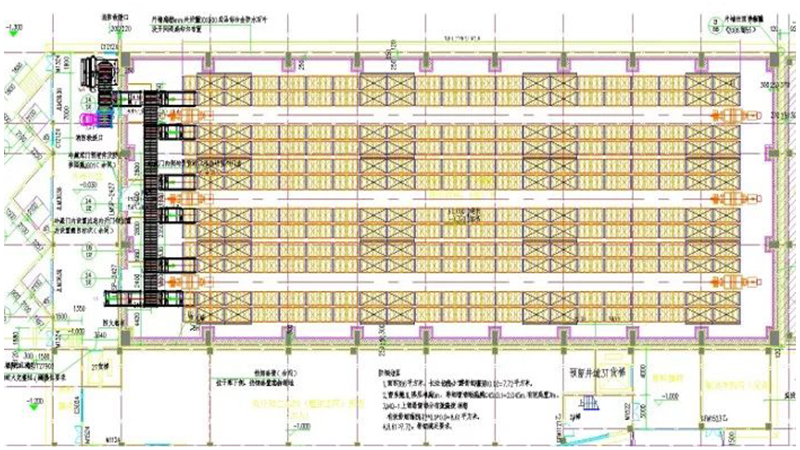 The layout of the three-lane and double-deep stacker crane to improve the utilization rate of the warehouse.
Focusing on customer needs and project characteristics, Inform Storage takes into account the type of cold storage, surrounding radiation market, product attributes, storage area and warehouse utilization and other parts, and adopts the optimal "stacker crane system" solution for planning and design.
Double deep stacker crane layout, 3 stacker crane lanes, 1 set of in and out conveying equipment, 1 fire zone, 4896 cargo spaces, WMS system, WMS system;
3. Smart Software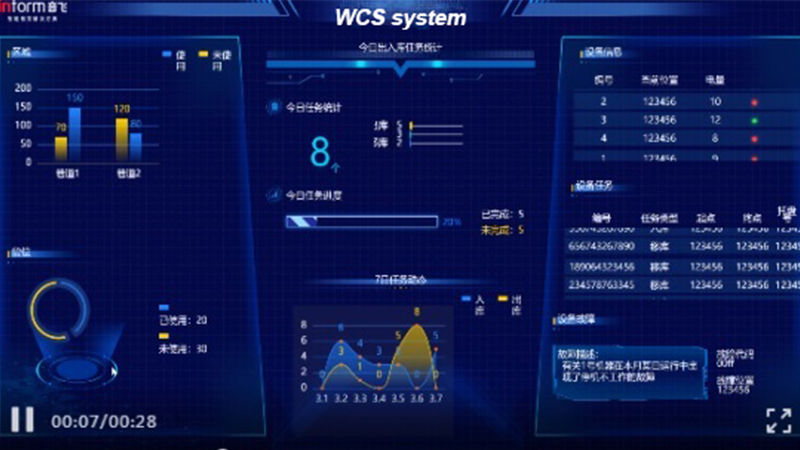 WCS system

● Real-time monitoring of equipment status and equipment information in the cold storage;
● Online inquiry of goods status; management of goods information, including: pallet barcode, type, arrival destination, etc.;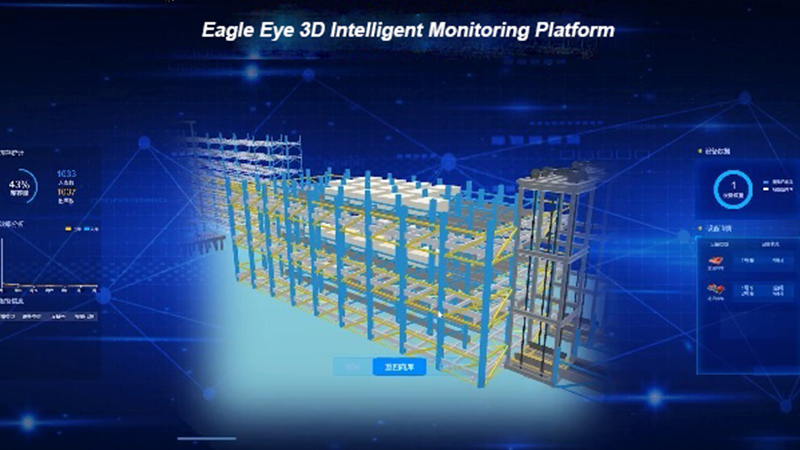 3D Eagle Eye Intelligent Monitoring Platform
● 3D visualization function, clear the equipment running status and cargo status in the cold storage at a glance;
● Real-time monitoring of equipment failure or abnormal task status and timely alarm;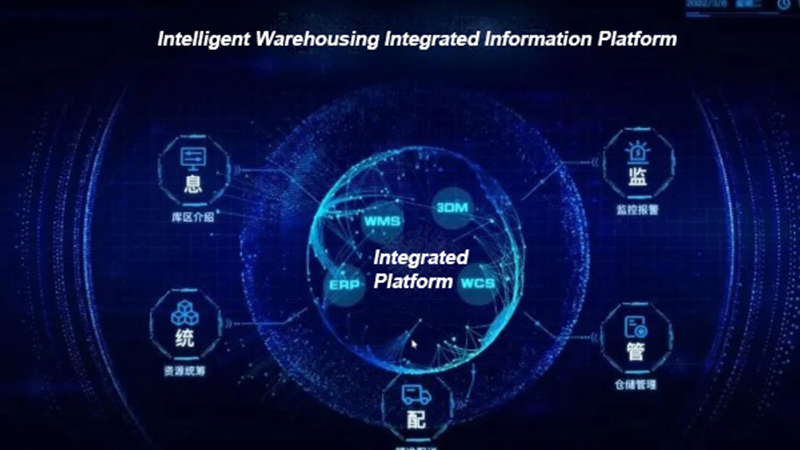 Intelligent warehousing integrated information platform
4. Benefits
Through the digital and intelligence empowerment by Inform Storage, Keyu smart cold chain warehouse has realized intelligent, digital and visualized transformation; The remote operation, intelligent scheduling, and 24-hour unmanned operation are possible; The storage capacity is 5 times that of the traditional cold storage, the efficiency of in and out of the warehouse is more than 10 times higher than that of manual work, and the manpower is reduced by 88%. It has become a benchmark for digital and intelligent cold chain projects in the region, and it has also successfully demonstrated new business models such as "platform enterprise + agricultural base", "fresh food e-commerce + origin direct delivery".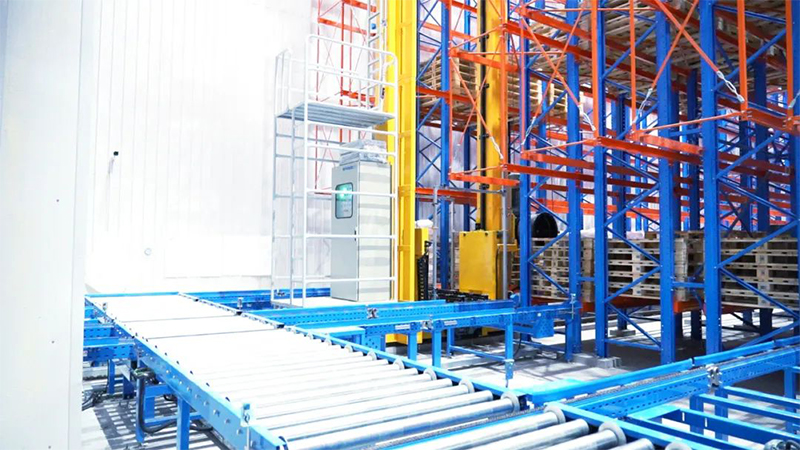 Inform Storage has been deeply involved in the intelligent warehousing industry for many years. Its business covers intelligent logistics robots, intelligent software, system integration implementation, after-sales operation and maintenance and other products and services, which can meet the needs of providing customers with one-stop intelligent logistics ecosystem solutions.
NanJing Inform Storage Equipment (Group) Co.,Ltd
Mobile phone: +86 13851666948
Address: No. 470, Yinhua Street, Jiangning District,Nanjing Ctiy,China 211102
Website: www.informrack.com
Email: kevin@informrack.com
---
Post time: Apr-21-2022