On October 10-11, 2022, the 2022 High tech Lithium Battery Materials Conference was held in Chengdu, Sichuan. Qu Dongchang, assistant general manager of ROBOTECH, shared the keynote speech of "evolution of material warehousing under large-scale materials".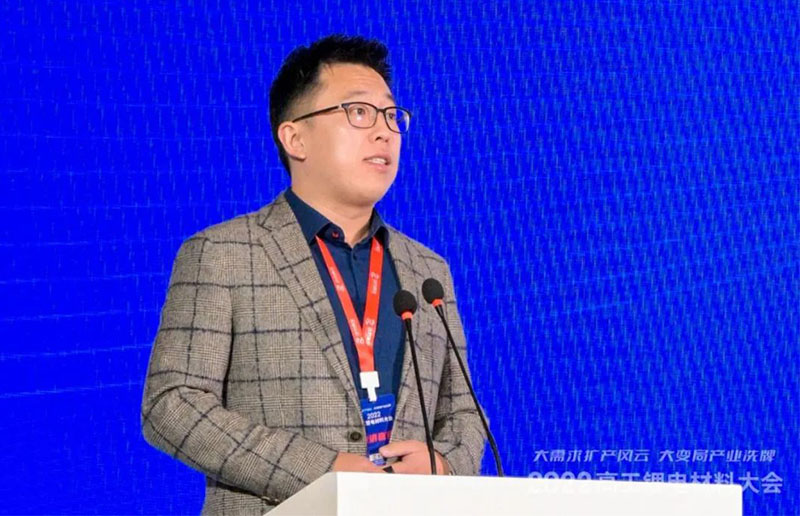 General Manager Assistant of ROBOTECH Qu Dongchang
1. Product customization and personalized service have become a trend
After the relatively traditional warehousing mode stage and automation equipment stage, China's warehousing industry is now moving towards the third development stage of the industry – the organic integration of intelligent manufacturing and intelligent logistics through intelligent, data visualization and other technologies. At the same time, in order to match the capacity demand in the TWh era, the upgrading direction of warehousing logistics is more specific: to realize the logistics flexible upgrading of process simplification, production line automation and manufacturing intelligence.
At the meeting of Gaogong Lithium Battery Materials in 2022, Dr. Zhang Xiaofei, chairman of Gaogong Consulting, pointed out that from 2021-2025, the growth of new energy vehicles and lithium battery energy storage market will drive the growth of China's lithium battery core material market by 3-5 times. Being in the world's largest production and marketing market of positive and negative electrode materials, domestic warehousing logistics also needs to provide product customization and personalized services based on the characteristics of lithium battery materials enterprises and the logistics pain points of positive electrode materials.
Qu Dongchang said that at present, the core problems of lithium battery material logistics are mainly reflected in four aspects: reliability assurance under high load conditions, cleanliness assurance under dust environment, shipment quality assurance to meet customer needs, and fast delivery and service assurance.
The storage of lithium battery materials is extremely sensitive to lead, zinc, copper and other elements. Raw materials and finished products are easy to expand, with large dust and high requirements for metal foreign matters. Dust, metal and other factors will affect product consistency. At the same time, the lithium battery material factory has a large warehouse throughput and fast expansion speed, so it puts forward higher requirements for the delivery and service of the storage suppliers. The upgrading of warehousing and logistics equipment must also ensure the safety, reliability and stability with higher requirements.
ROBOTECH has been established for 35 years, and has rich experience in the storage and upgrading of lithium battery anode and cathode raw materials. Flexible design can be carried out according to the rhythm of process flow and demand. For the problem of dust pollution that lithium battery material manufacturers care about very much, ROBOTECH's plan adopts system level and equipment level foreign matter protection measures for customization and optimization to solve the risk of short circuit, shutdown, AGV route confusion and other risks caused by dust conduction to equipment production lines. For customer reliability assurance and short delivery cycle requirements, ROBOTECH will help the industry under large-scale production expansion with its brand reputation and long-term iterative delivery experience.
At present, the intelligent storage equipment system and intelligent scheduling system solution provided by ROBOTECH can complete the whole process automation of automatic packaging and warehousing of raw materials, automatic feeding of production lines and packaging and warehousing of finished products.
2. Intelligent upgrade to deal with the shuffle of equipment market
At the 2021 Asia International Logistics Technology and Transportation System Exhibition, ROBOTECH launched a new type of stacker crane product represented by E-Smart. This series of products integrates cutting-edge technologies such as virtual debugging, cloud platform, visual technology, 5G communication, and stacker crane products have entered the intelligent era.
ROBOTECH also launched a automated warehousing solution, which has become a strong support under the large-scale manufacturing expansion with its unique advantages such as effectively improving space utilization, improving the degree of automated unmanned operation, and improving the level of enterprise information management.
At the same time, based on the deep understanding of the production process, ROBOTECH enables warehousing with digital intelligence and customizes industrial solutions for customers. The WCS and WMS software systems it operates, the whole process data closed loop, can be seamlessly connected with customer MES, ERP and other systems. Solve the problem of intelligent processing and operation and maintenance of large amounts of data generated in the whole production process in the new energy industry.
Qu Dongchang said that, from putting forward standards to polishing to practicing to iterative schemes, the company continued to optimize and upgrade. ROBOTECH has been able to meet the high demands of customers in many aspects, dimensions and stages, and has the advantages of high operation reliability, high access quality, high demand matching and low maintenance cost.
So far, ROBOTECH's products and services have spread over more than 20 countries and regions around the world, and have also been favored by leading users including CATL, BYD, SUNWODA, Panasonic, SVOLT, BTR, HONBEST,, etc.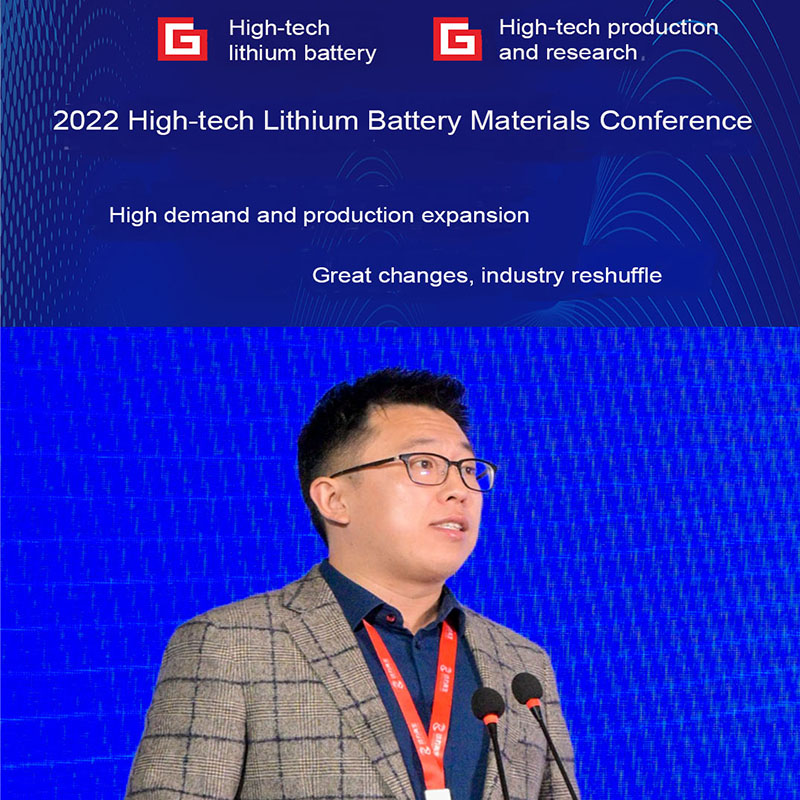 NanJing Inform Storage Equipment (Group) Co.,Ltd
Mobile phone: +86 13851666948
Address: No. 470, Yinhua Street, Jiangning District,Nanjing Ctiy,China 211102
Website: www.informrack.com
Email: kevin@informrack.com
---
Post time: Oct-31-2022