From August 18th to 19th, the 14th Global Cold Chain Summit 2022, hosted by the Cold Chain Committee of the China Federation of Things, was successfully held in Wuhan. Representatives and industry experts from more than 400 upstream and downstream enterprises in the cold chain industry focused on the theme of "multiple symbiosis and accelerated circulation" to explore the future development of the cold chain industry under the new pattern and new situation.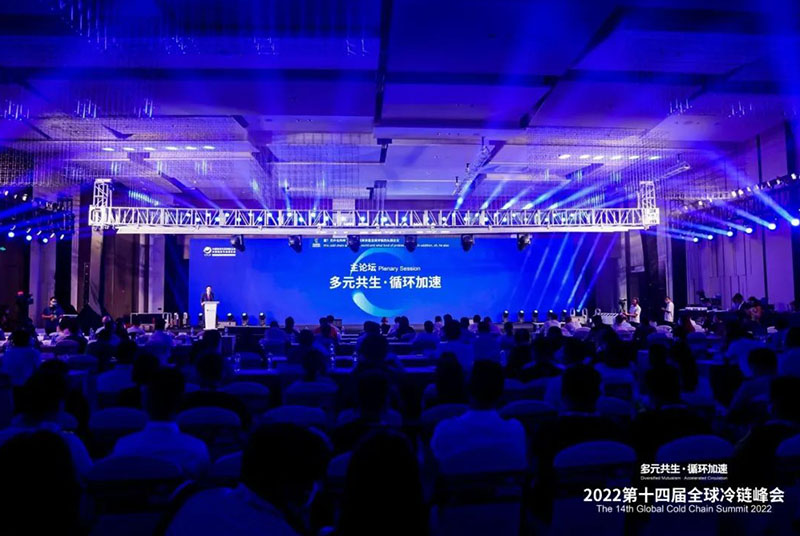 As a leading domestic logistics equipment manufacturer and a leading enterprise in the field of smart warehousing and logistics, Inform Storage was invited to participate in this summit and discussed and communicated with new and old customers, industry experts and industry colleagues in the cold chain industry during the conference.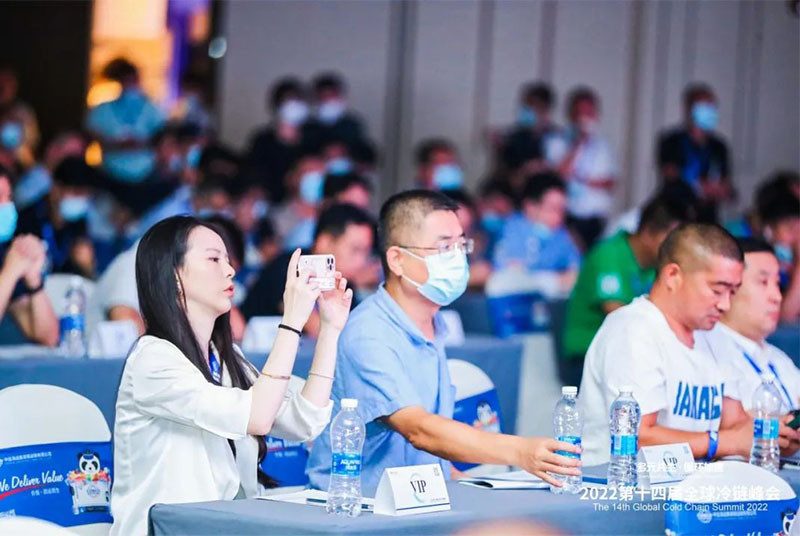 The cold chain industry involves food, agricultural and sideline products, fresh food, medicine and other fields, and is closely related to people's lives. Since the epidemic, it has been promoted to a strategic position. The "14th Five-Year Cold Chain Logistics Development Plan" clearly states: "The development of cold chain logistics is a key measure to ensure the safety of the people's consumption, smooth the two-way circulation of urban and rural products, and comprehensively promote rural revitalization." In addition to the policy environment, the wide application of cutting-edge technologies such as big data, Internet of things, 5G, blockchain, and artificial intelligence has further stimulated new vitality in the development of the cold chain industry.
As a well-known smart warehousing logistics system solution provider in the cold chain industry, Inform Storage has been deeply involved in the cold chain industry for many years. Its business covers cold chain center, agricultural product cold storage, aquatic product cold storage, seafood cold storage system planning and design, integrated implementation, warehousing operation and maintenance and many other services , has created a number of cold chain industry benchmark projects, with rich cold chain application scenario research and cold chain industry smart warehousing system solutions. In 2021, the order value of Inform storage food cold chain industry will increase by 84.47% year-on-year.
In the process of continuous innovation and breakthrough, Inform Storage focuses more on the investment in the cold chain industry, and the differentiated competitive advantages of the industry are gradually highlighted. More and more cold chain customers choose Inform Storage as the first choice for cooperation with cold chain smart warehousing and logistics system solution providers.
• Professional team
Inform storage cold chain industry professional team, focusing on the application research of cold chain industry scenarios. It can provide customers with one-stop services including but not limited to pre-sales consultation, planning and design, integrated implementation, installation and commissioning, and after-sales operation and maintenance of smart warehousing and logistics systems in the cold chain industry. The team has service experience in more than 100 cold chain industry projects, and understands the needs of cold chain customers better.
• Product service
In terms of products, the modular design idea is adopted to form 10 sets of mature cold chain industry subsystem solutions, which can be implemented quickly. The self-developed innovative cold storage equipment includes intelligent logistics robots such as shuttles, stacker cranes, AGVs, etc., which can still operate safely, efficiently and responsively in the cold storage -25° low temperature environment.
In addition, provide cold chain project investment and joint construction, cold storage operation, and after-sales service. Provide intelligent transformation of old cold storage, high-level cold storage three-dimensional storage, central kitchen, frame type multi-storey cold storage planning and design services. Explore a variety of win-win cooperation models for cold chain projects, empower customers with digital intelligence, and create value for customers.
Project cases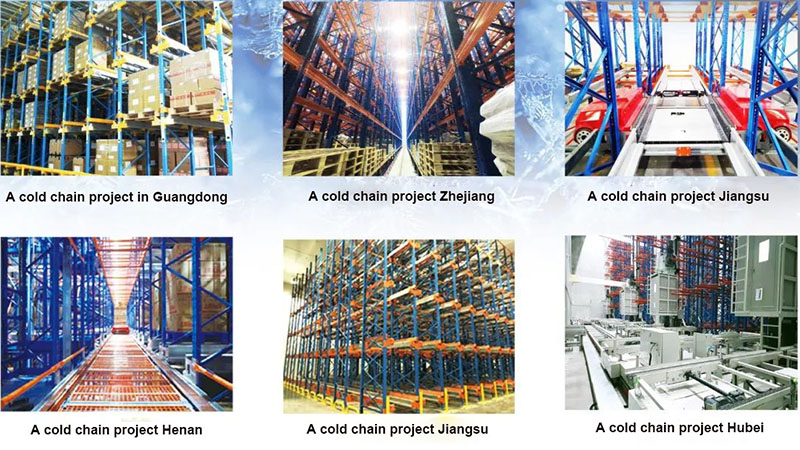 This cold chain summit, held under the normal circumstances of the epidemic, gathers the efforts of all parties to explore the new order and new rules for the development of the industry, and advocates the diversified symbiosis and circular development of upstream and downstream enterprises in the industry chain. For China's cold chain logistics industry, it is a kind of progress in itself. For Inform Storage, it is to enhance the relationship between Inform Storage and new and old customers in the cold chain industry, so that more cold chain enterprises can fully and deeply understand Inform Storage, and lay a good foundation for subsequent cooperation.
In the future, Inform Storage will continue to focus on the cold chain industry, focus on the needs of cold chain customers, continue to innovate and expand products and services, and comprehensively assist in the digital and intelligent upgrade of the cold chain industry warehousing and logistics system to improve quality and efficiency. At the same time, it also contributes to the transformation and upgrading of China's cold chain logistics and supply chain.
NanJing Inform Storage Equipment (Group) Co.,Ltd
Mobile phone: +86 13851666948
Address: No. 470, Yinhua Street, Jiangning District,Nanjing Ctiy,China 211102
Website: www.informrack.com
Email: kevin@informrack.com
---
Post time: Aug-26-2022