On August 18, as a key "5020″ project in Jingdezhen and a leading intelligent manufacturing base for stacker cranes in China, Inform Storage (stock code 603066) Jiangxi Inform Smart Factory Phase I project will be put into operation soon. Inform Storage will usher in another new milestone in its development history.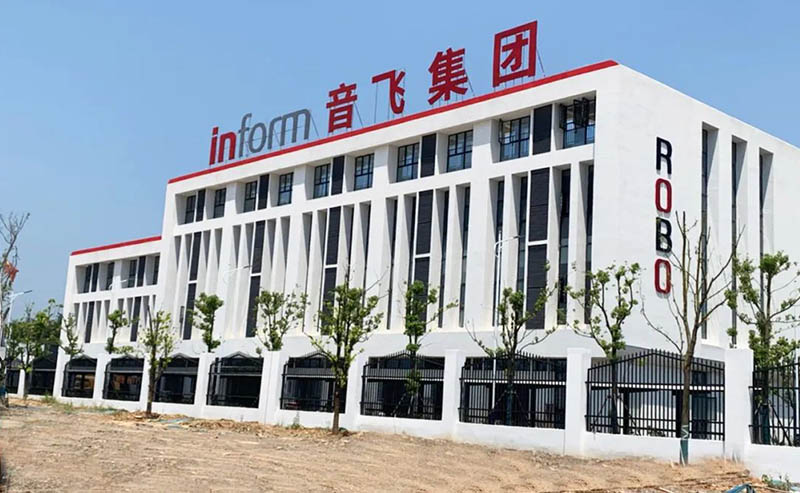 At present, a new round of technological revolution and industrial transformation is surging, and intelligent manufacturing, which is characterized by the accelerated integration of big data, cloud computing, artificial intelligence and manufacturing, has become the main trend of global manufacturing. The smart factory under intelligent manufacturing is an important part of the enterprise's construction of a digital supply chain system, and has gradually become a new industry competition barrier established by major leading enterprises.
As a leading logistics equipment manufacturer in China and a leading enterprise in the field of smart warehousing and logistics, Inform Storage is well aware of the importance of a digital and intelligent supply chain system in enterprise development. Building a benchmark smart factory is an inevitable choice for it to achieve its grand strategic goals in the future and enhance its core competitiveness. In this context, Inform Storage has strategically deployed Anhui Inform Smart Factory, Jiangxi Inform Smart Factory, Thailand Smart Factory…
Jiangxi Inform Smart Factory is located in Jingdezhen High-tech Zone, Jiangxi. The total investment of the project is about 2 billion yuan, covering an area of about 400 acres. Committed to the production and system integration of intelligent logistics handling robots, new material ceramic manufacturing production line integration and logistics warehousing system integration, logistics planning and operation, cold chain project operation, vocational training and other businesses.
As of now, the total investment of the first phase of the Jiangxi Inform Smart Factory has a total investment of 500 million yuan and has completed 350 million yuan. The construction cycle from November 2021 to August 2022, the first phase covers an area of 100 acres, and the plant area is about 64802.5 square meters. It is mainly used to include the research and development and manufacturing of the stacker crane series products. The smart factory is expected to be put into production and fully put into production to form a production scale of 2,000 stacker cranes per year, with an operating income of 500 million yuan per year and a total profit of 50 million yuan per year.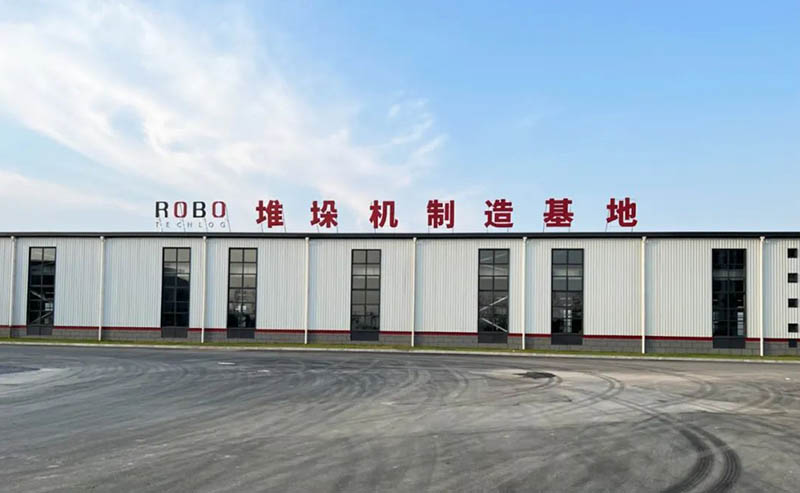 Jiangxi Inform Smart Factory is of great significance!
First of all, Jiangxi Inform Smart Factory is the second benchmark smart factory that Inform has strategically deployed and put into production after Anhui Inform Smart Factory. If the former solves the capacity bottleneck problem that has plagued Inform Storage for many years and achieves a breakthrough, then the latter helps Inform Storage to form a production capacity advantage, and truly forms a source of power at the production end of the digital supply chain system. The overall efficiency of the enterprise has been significantly improved, and the cost has been significantly reduced.
Secondly, Jiangxi Inform Smart Factory is located in Jingdezhen, the porcelain capital of China. With Jingdezhen as the center, the market radiates to South China, Central China and Southwest China. It is convenient for deep cultivation, serving customers, better developing the smart warehousing and logistics system business in the regional market, and establishing a perfect regional market service network and marketing system.
Furthermore, the first phase project of Jiangxi Inform smart Factory is a stacker crane manufacturing base jointly built by Inform Storage and its subsidiary, the world-renowned stacker crane manufacturer ROBOTECH, which will be the country's leading stacker crane Machine intelligent production and manufacturing base. The resources, technology and talents of Inform Group's dual brands converge and integrate here, further accelerating the development of group integration. At the same time, the competitive advantages brought by digital and intelligent production lines and agglomeration effects will also be highlighted.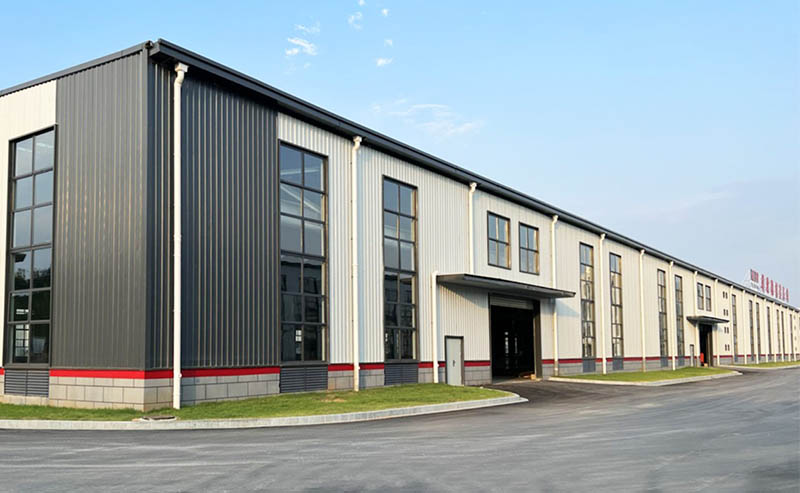 At the same time, Jiangxi Inform Smart Factory relies on the support of Jingdezhen Tao Wenlyu Group resources, a holding company of Inform Group, and the basic advantages of Jingdezhen's perfect ceramic industry chain, which is convenient for the production line integration and logistics system integration business of the new material ceramic intelligent manufacturing industry. Actively participating in the cold chain of agricultural products in Jingdezhen and the warehousing and logistics of the central kitchen will help create a new growth point for Inform Group.
Finally, Jiangxi Inform Smart Factory actively explores a variety of business formats, conducts school-enterprise strategic cooperation with Jingdezhen Art Vocational University, builds a smart logistics production-study-research base, regularly organizes industry experts to enter the university for teaching and lectures, and invites students to the smart factory for visits and instruction. .
The future can be expected. In the wave of smart logistics development, Inform Storage is driven by continuous innovation in product structure, service system and supply chain system, forming a highly differentiated competitive advantage and favorable pattern. While providing multi-dimensional empowerment and value creation for the digital and intelligent upgrading and transformation of customers' warehousing and logistics systems, we are also willing to make due contributions to the healthy, orderly and healthy development of the logistics industry.
NanJing Inform Storage Equipment (Group) Co.,Ltd
Mobile phone: +86 13851666948
Address: No. 470, Yinhua Street, Jiangning District,Nanjing Ctiy,China 211102
Website: www.informrack.com
Email: kevin@informrack.com
---
Post time: Aug-24-2022