On May 10th, the 8th China International New Energy Conference and Industry Expo, which lasted for three days, successfully concluded in Changsha. As a well-known intelligent logistics brand with rich cases in the new energy industry, ROBOTECH was invited to participate in this event and showcased the latest intelligent logistics equipment and management systems.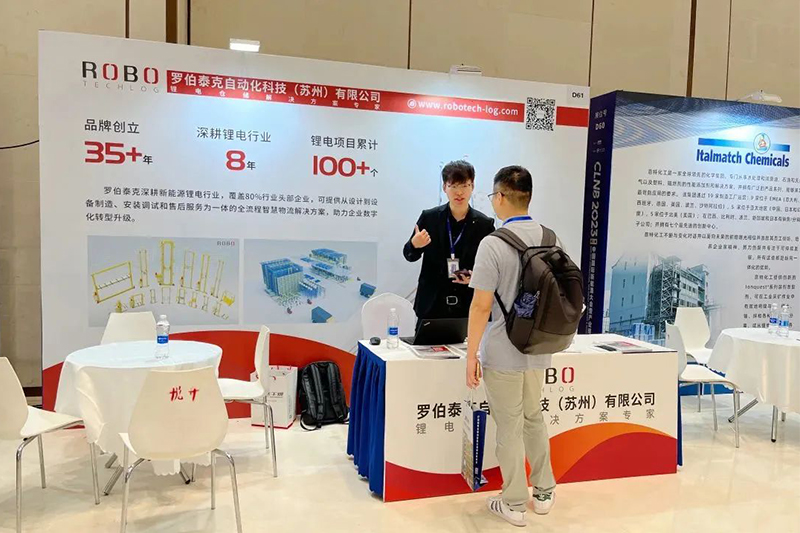 The theme of this conference is "Innovation driven development, low-carbon leading the future", with a special focus on the development of the new energy vehicle industry and the power battery industry, and exploring the application of new materials. While showcasing advanced solutions and rich experience, ROBOTECH also communicated with other participating companies to jointly explore the sustainable development of the industry.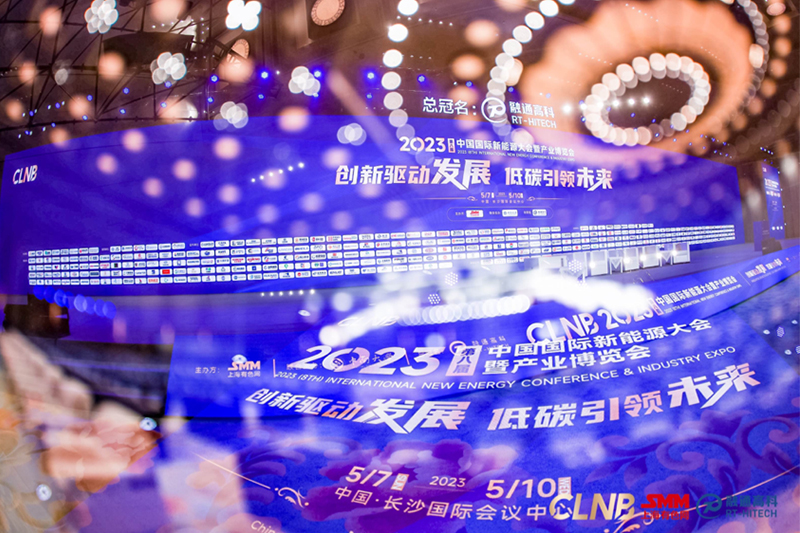 ROBOTECH has been deeply involved in the new energy industry for 8 years and has rich experience in designing, manufacturing, installing, debugging, and after-sales service for a full process intelligent logistics solution.
In response to the problems of intelligent processing and operation and maintenance of a large amount of data generated throughout the production process in the new energy industry, ROBOTECH WCS and WMS software systems can seamlessly interface with customer MES, ERP and other systems, and operate intelligently with high precision and fast response. Full process data closed-loop, lean collaborative production, providing customers with more efficient and intelligent system solutions.
In the new energy industry, there are significant differences in storage methods compared to other industries, posing new requirements for automated warehousing and logistics. As a logistics expert, ROBOTECH ensures the continuous operation of the production process with the correct solutions. In the design planning, the chemical system of industry products was fully considered, and different storage methods were designed for customers. A reasonable production layout can also minimize the energy consumption used for temperature control during the production process, enabling customers to save costs more reasonably and improve production efficiency.
Based on the prototype ZEBRA (Zebra series) stacker crane, ROBOTECH has developed a new energy industry specific model. In response to the problems of flammable and explosive industries, an armored enclosed fire extinguishing device has been designed, which enables the stacker crane to have the special function of foreseeing and digesting flammable and explosive materials. Without the need for special modifications to the on-site environment, it can be flexibly introduced and efficiently deployed.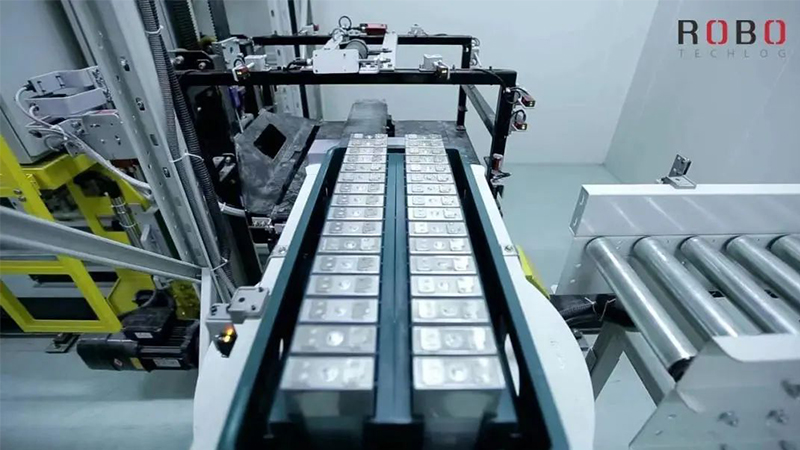 So far, ROBOTECH's products and services have been distributed in more than 20 countries and regions around the world. To date, it has provided nearly a thousand stacker crane products for the new energy industry, and has gained the trust of leading users including CATL, BYD, SUNWODA, Panasonic, CALB, SVOLT, BTR, Changzhou Liyuan New Energy Technology Co.,Ltd , HonBest, Red solar photoeletricityscience, and Lithium White New Materials. In the future, ROBOTECH will continue to conduct in-depth research on various sub sectors of new energy, unlock multi-dimensional customer needs in various scenarios, and assist in building digital intelligent factories throughout the new energy industry chain.
NanJing Inform Storage Equipment (Group) Co.,Ltd
Mobile phone: +8613636391926 / +86 13851666948
Address: No. 470, Yinhua Street, Jiangning District,Nanjing Ctiy,China 211102
Website: www.informrack.com
Email: lhm@informrack.com 
---
Post time: May-16-2023