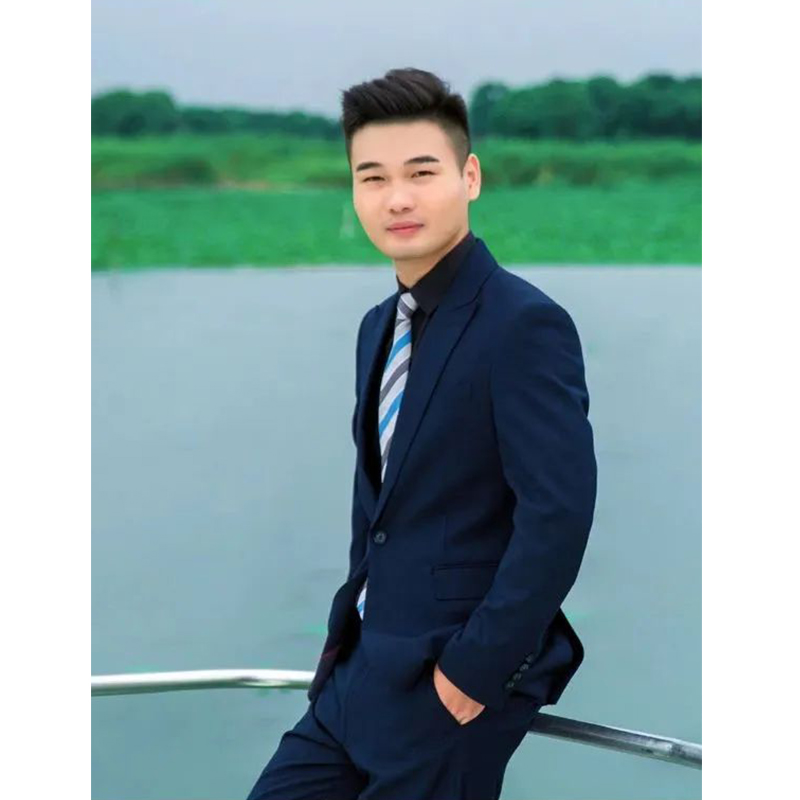 Zhao Jian
ROBOTECH Automation Technology (Suzhou) Co., Ltd
Director of the Integration Planning Group of the Presales Technical Center
ROBOTECH Automation Technology (Suzhou) Co., Ltd. (hereinafter referred to as "ROBOTECH") was founded in 1988 and provides automated warehousing solutions that integrate design, equipment manufacturing, installation, debugging, and after-sales service to global customers. It provides international level and cost-effective intelligent logistics equipment and management systems, and is committed to developing stacker crane products and supporting conveyor products Automatic Warehouse management system software and other products, business throughout the new energy, cold chain, 3C, power and other industries.
Regarding the application, demand, and future development of logistics warehousing solutions in the area of new energy, Mr. Zhao Jian, the director of the integration planning team of ROBOTECH's pre-sales technology center, received an interview with Xinchuang Financial Media and conducted in-depth sharing.
1. Xinchuang Financial Media: First of all, please introduce the current demand for smart logistics projects in the new energy area, as well as the characteristics of logistics in the new energy industry.
Zhao Jian: The new energy area is currently developing rapidly with policy support, and the expansion and production speed of enterprises is very fast. Too many new energy enterprises only take less than two years from project initiation to production, resulting in endless problems and challenges. The first thing the project leader needs to address is to propose clear and reasonable requirements. New energy companies often combine production line logistics with warehousing logistics in order to maximize their intelligence, digitization, and punctuality capabilities. The control of equipment for new energy products from warehouses to production lines is relatively strict, especially for metal dust that has an impact on product quality.
Overall, new energy projects have the following requirements:
1). To meet the applicability of special goods.
2). To meet the control of metal foreign objects.
3). The design of logistics systems should have certain efficiency redundancy and emergency response measures.
4). Equipment selection to meet different scenarios.
5). To meet the requirements of short-term project construction.
2. Xinchuang Financial Media: Could you please introduce ROBOTECH's services in the area of new energy logistics. What software and hardware research and development are there for the new energy industry?
Zhao Jian: Currently, ROBOTECH's main service direction in the new energy area is in the upstream material area, and has made significant achievements in the positive and negative electrode material industries. From the projects currently implemented, they have received unanimous praise and praise from customers, usually providing continuous services to the same customer, possessing solid system design capabilities and excellent project delivery capabilities.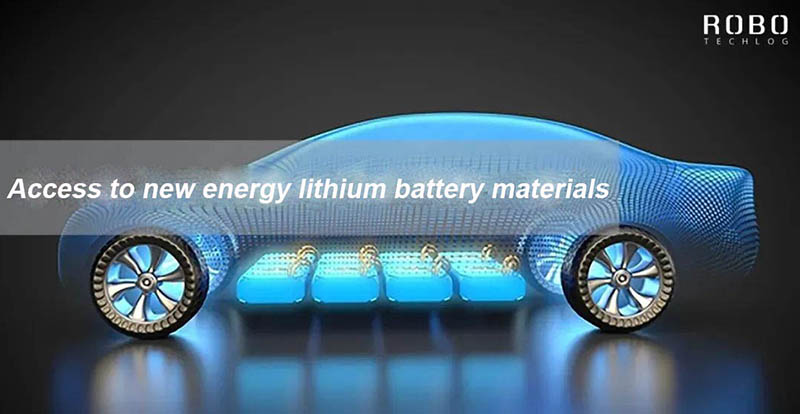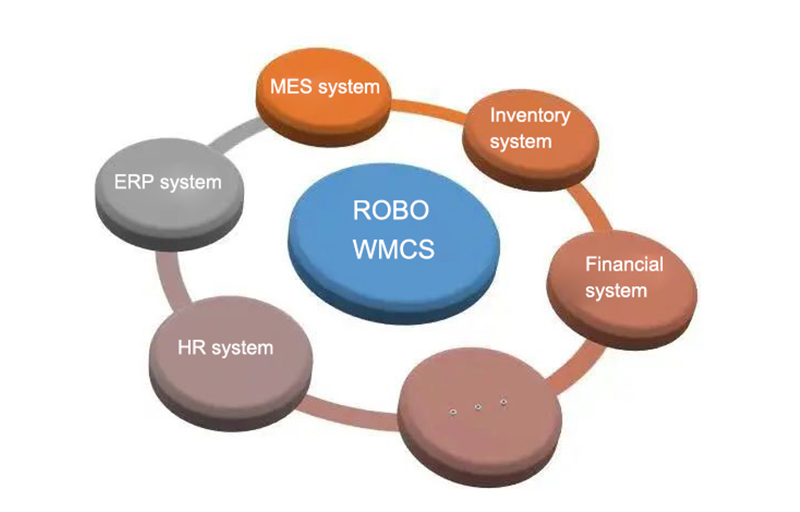 ROBOTECH has a deep understanding of this industry, and has a certain degree of professionalism from system hardware provision to Software deployment. ROBOTECH has specially developed a new energy stacker crane model, targeting the problems of the flammable and explosive industry. It has designed an armored enclosed fire extinguishing device, making the stacker crane itself like a fire-fighting facility. When a situation occurs, the explosion-proof device of the stacker crane digests hidden dangers inside the equipment, providing special functions for predicting and digesting flammable and explosive materials. Without special modifications to the on-site environment, it can be flexibly introduced and deployed efficiently. In terms of software, ROBOTECH provides WMS+WCS systems for multiple new energy enterprises, which can seamlessly interface with customer MES, ERP, and other systems. They are familiar with industry business processes, make targeted development, and complete the entire process information processing plan of the RFID system for lithium battery material goods.
3. Xinchuang Financial Media: Could you please introduce what solutions ROBOTECH can provide for logistics in the new energy area based on specific projects?
Zhao Jian: Against the backdrop of increasing sales of new energy vehicles, it is foreseeable that the strong demand for lithium batteries will continue, which will also be transmitted to the positive and negative electrode materials sectors.
A globally renowned battery positive and negative electrode material group, as a prominent research and development and manufacturer of new energy materials in the industry, is committed to providing the best solutions for lithium battery positive and negative electrode materials.
The group company focuses on the research and development and manufacturing of positive electrode materials for lithium-ion batteries. Based on its development strategy and future business needs, it plans to build a production base for high nickel ternary positive electrode materials for lithium-ion batteries with an annual production capacity of 50000 tons. To this end, the group collaborates with ROBOTECH to improve the intelligence, informatization, and automation level of the factory by implementing advanced intelligent warehousing systems.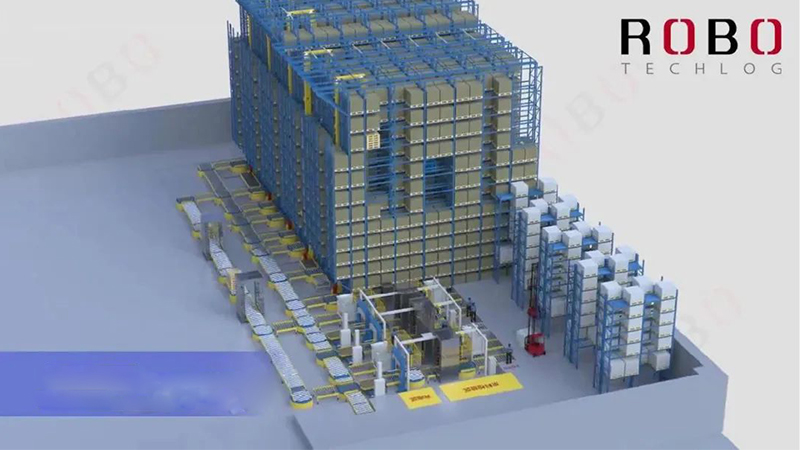 This project needs to plan and complete functional modules such as warehousing, packaging, transportation, and office, to improve the efficiency of logistics turnover and management in the factory, and save production and management costs. ROBOTECH has provided warehousing and logistics equipment such as raw material storage system, finished product storage system, conveying system, air shower system, pallet changing system, AGV system and packaging system, as well as software management system such as WMS/WCS. It includes 9 stacker cranes, 7 AGVs, and supporting conveying lines to complete the automated and intelligent inbound and outbound operation process of lithium battery positive electrode raw materials and finished products.
The goods stored in this project are high nickel ternary positive electrode raw materials and finished products, which have the characteristics of easy expansion, high dust, and high requirements for metal foreign objects. Due to the special type of goods, it is necessary to control the metal foreign objects in the production equipment. Long term storage of goods may cause expansion and collapse, so the design of the equipment needs to meet the dimensional compatibility requirements based on the actual situation.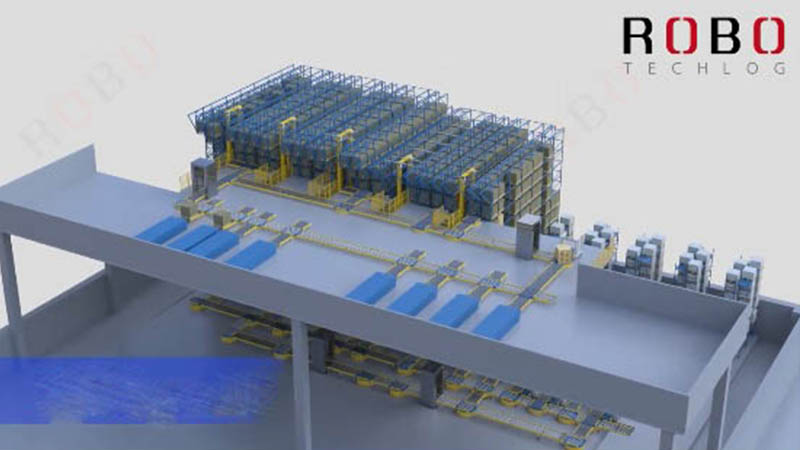 ROBOTECH also took great care in the design of the core equipment stacker crane. In view of the flammable and explosive characteristics and production process requirements of the lithium battery industry, based on the original mature model of Panther stacker crane, ROBOTECH has developed an armored stacker crane dedicated to new energy, which has the functions of automatic sealing of the cargo platform, automatic fire suppression, dust prevention and smoke prevention.
As a provider of intelligent warehousing solutions, ROBOTECH has organized production rhythms, material characteristics, and other aspects, using warehousing as a starting point to achieve automatic warehousing and feeding of raw materials, automatic warehousing and packaging of finished products, and automated processing of factory production front-end and back-end operations. Effectively improving production efficiency and solving the problem of foreign metal protection in the new energy material industry.
4. Xinchuang Financial Media: China attaches great importance to the development of the new energy industry. The continuous growth of the new energy market has given rise to a huge demand for logistics. In your opinion, what are the important development opportunities in this area in the future?
Zhao Jian: From the perspective of China's policies, the new energy industry will still flourish for 10-20 years; At present, the new energy vehicle industry in China has formed a technological coverage of the entire industry chain. The new energy vehicle industry will rise on a large scale overseas, including Europe, America, and Southeast Asia. Whether in terms of environmental climate or land area, Southeast Asia has natural advantages in the application of new energy vehicles. China will be an exporter of solutions for the entire industrial chain of the new energy industry, with the potential to achieve overtaking in the automotive industry on curves.
Not only that, in the future, green energy+energy storage will be a new growth point in China, and energy strategy is an important strategy for a country. In Xinjiang, Tibet, China, there is a large development environment suitable for green energy, and gradually reducing dependence on petroleum energy is an inevitable trend.
5. Xinchuang Financial Media: Faced with opportunities and challenges, how will ROBOTECH deepen its efforts in the new energy industry and its various sub sectors in the future?
Zhao Jian: ROBOTECH will still focus on the core products of intelligent logistics: stacker crane and software. We will invest in R&D, develop standardized products suitable for the industry from the perspective of equipment structure, and develop competitive information solutions for the industry from the perspective of Software architecture.
NanJing Inform Storage Equipment (Group) Co.,Ltd
Mobile phone: +8613636391926 / +86 13851666948
Address: No. 470, Yinhua Street, Jiangning District,Nanjing Ctiy,China 211102
Website: www.informrack.com
Email: lhm@informrack.com 
---
Post time: Jun-27-2023