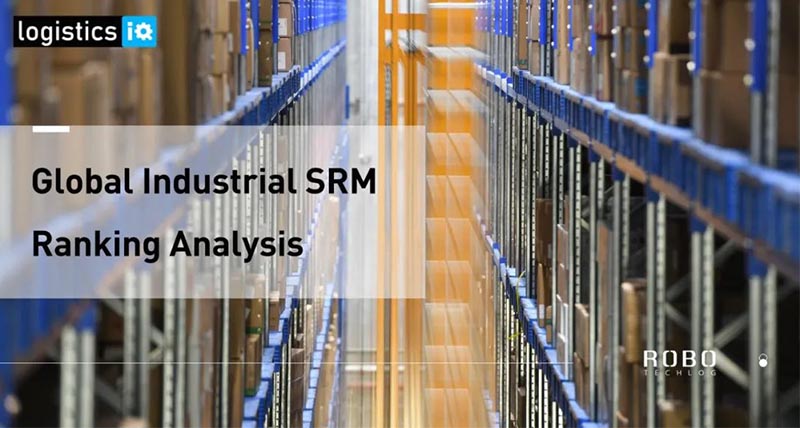 Recently, Logistics IQ, an international authoritative logistics and supply chain research & consulting company, released the "Global Industrial SRM (Storage and Retrieval Machine) Ranking Analysis" list. With its excellent innovation ability and technical strength, ROBOTECH has won the global TOP20 stacker crane manufacturer and ranked the top three.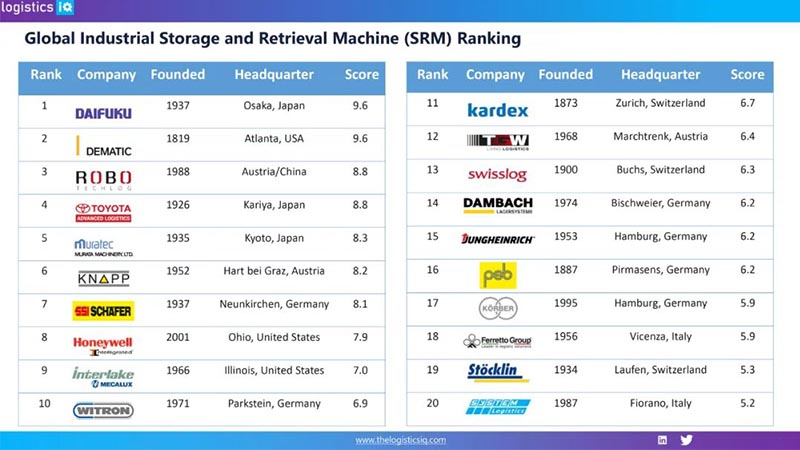 The "Global Industrial SRM (Storage and Retrieval Machine) Ranking Analysis" list is evaluated from multiple dimensions such as Revenue&Installation, Geographical Presence, Industry Coverage, Technological Advancement, Customer Satisfaction, and selects the global TOP20. The list is recognized as the vane of the development of the global automated warehousing market. According to the Logistics IQ report, SRM (Storage and Retrieval Machine) has always been the core equipment of production logistics and manufacturing storage systems. As automation needs increase, SRM has created its own space in the multi-billion dollar market for material handling equipment.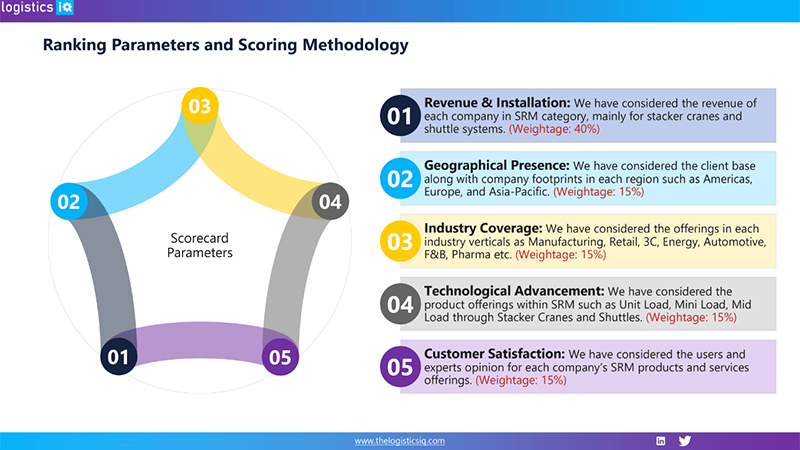 Global expansion
The ROBERTEC brand was founded in Dornbirn, Austria in 1988. In 2014, it took root in China and realized the "localization" strategy of stacker crane equipment, realizing team localization and product localization. As the first equipment manufacturing provider to realize large-scale and mass production of stacker cranes in China, it has global sales, operation and service capabilities in more than 20 countries and regions around the world, and has realized industrialization for more than 100 sub-sectors Empowerment, the global equipment sales have reached 4000+ sets/sets. Became the first core equipment supplier in the industry to realize "product development-personalized customization-mechanical manufacturing-electrical implementation-software integration" in China.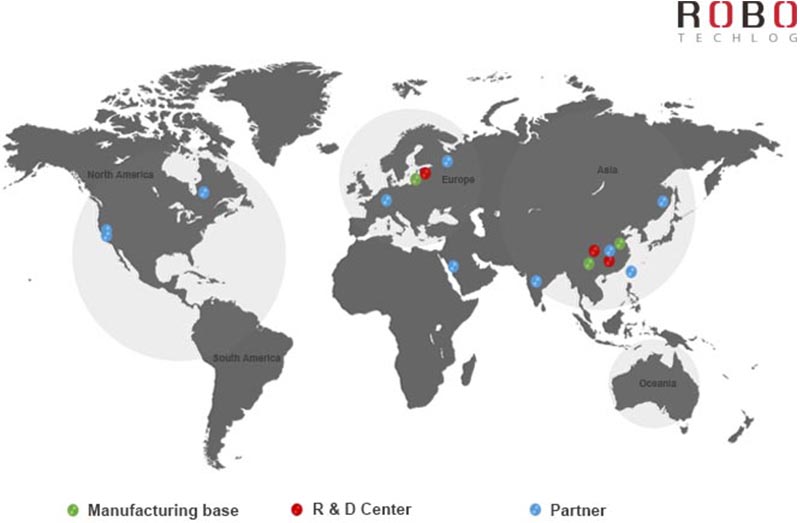 All-category SRM product layout
Faced with the rapid development of the global intelligent logistics equipment market in recent years, ROBOTECH has always focused on the research and development and manufacturing of stacker crane products, and has deeply cultivated the market. And cooperate with industry partners to create smart logistics solutions for various scenarios. Covering new energy, optical fiber, tobacco, aviation, food and beverage, automobile, medicine, cold chain, 3C, electric power and other industries.
ROBOTECH always adheres to the innovation point of customer demand, and continuously develops and innovates to achieve full scene coverage with all categories of products. Through seven series of products of panther, zebra, cheetah, bull, giraffe, lion and flying fish, we can meet the needs of customers in a diversified manner. At the same time, the vertical upgrade of stacker crane products will continue to enhance the technical added value of the products, and the horizontal expansion will be carried out to develop more new products that can meet the needs of customers in different working conditions.
 Focus on technology and keep innovating
The persistent pursuit of technology has given ROBOTECH a unique competitive advantage in the development process. At the 2021 Asia International Logistics Technology and Transportation System Exhibition (CeMAT ASIA 2021), ROBOTECH has launched new stacker crane products represented by E-Smart, which incorporate cutting-edge technologies such as virtual commissioning, cloud platform, vision technology, and 5G communication. Break through the traditional stacker crane system solution with new thinking and technology, and let stacker crane products enter the intelligent era.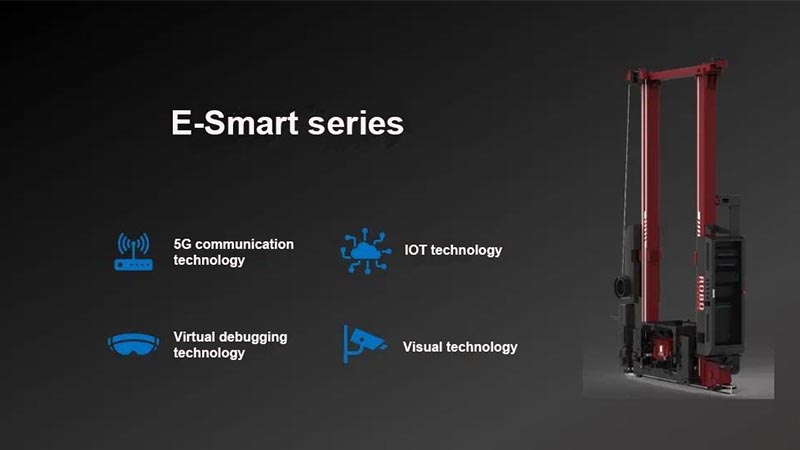 At present, the overall layout of 5G, digitization and intelligence has achieved initial results in the technical level of ROBOTECH stacker cranes. In order to further improve the timeliness and success rate of project delivery, ROBOTECH is carrying out a comprehensive reform of "speed-up and efficiency-enhancing", and is conducting R&D and design on the modularization and standardization of stacker crane products. Reduce customer manufacturing costs through lightweight and highly standardized equipment, improve the automated manufacturing level of stacker cranes, improve quality and delivery speed, and greatly shorten the return on investment cycle.
In the future, ROBOTECH will continue to develop the smart logistics track, and strive to maintain its own industry competitive advantage by continuously improving product technical competitiveness and delivery rate, and provide a lasting driving force for the global intelligent development.
NanJing Inform Storage Equipment (Group) Co.,Ltd
Mobile phone: +86 13851666948
Address: No. 470, Yinhua Street, Jiangning District,Nanjing Ctiy,China 211102
Website: www.informrack.com
Email: kevin@informrack.com
---
Post time: Sep-08-2022