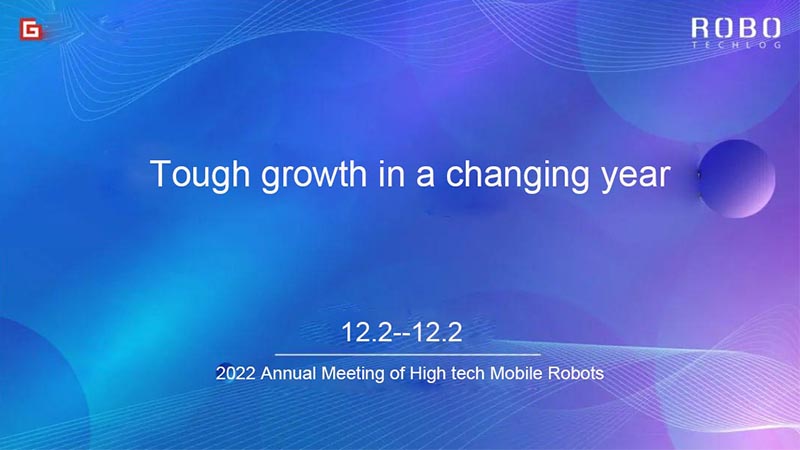 From December 1 to 2, the 2022 (Third) Annual Meeting of High tech Mobile Robots and the Golden Globe Award Ceremony of High tech Mobile Robots hosted by High tech Mobile Robots and High tech Robotics Industry Research Institute (GGII) were held in Suzhou.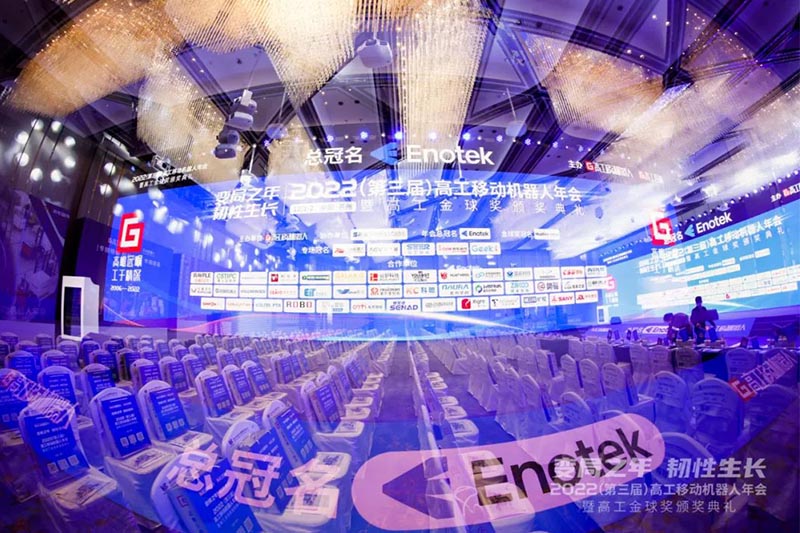 As a supplier of intelligent logistics solutions, ROBOTECH was invited to attend this meeting, and won the "Golden Globe Award for High tech Robotics" for three consecutive years by virtue of his outstanding performance in innovation, industrial layout, industry and social reputation.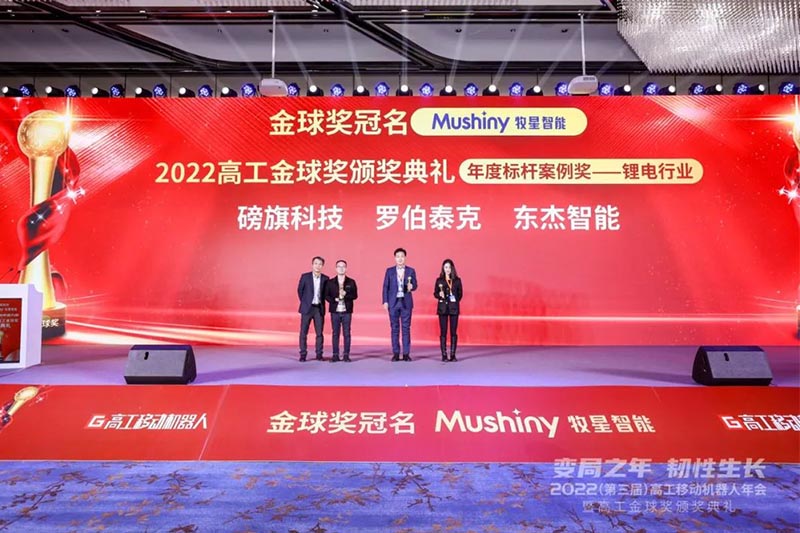 According to the statistics of GGII, the sales volume of mobile robots in China in 2022H1 is about 33000, with a slight year-on-year growth. It is estimated that the annual sales volume will exceed 80000, with a year-on-year growth rate of more than 25%. It is estimated that by 2025, the market size of intelligent warehousing is expected to exceed 220 billion yuan. As one of the means to realize automation and intellectualization in manufacturing industry, logistics robot has great development space with the increase of automation demand.
ROBOTECH brand has been established for more than 30 years, and is committed to the technical innovation and research and development of automated warehousing and logistics products, stacker cranes, shuttles and supporting equipment, and automated warehouse management system software. As the first equipment manufacturing provider to realize large-scale and mass production of stacker cranes in China, it has global sales, operation and service capabilities in more than 20 countries and regions around the world so far, enabling more than 100 sub industries.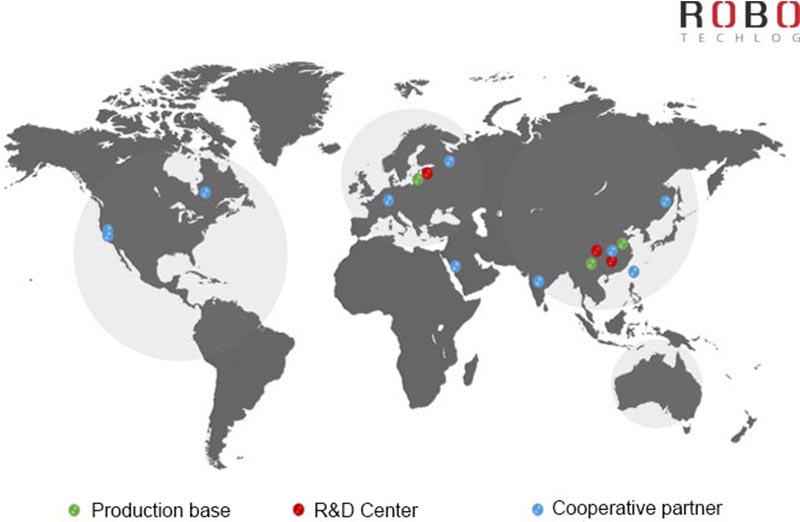 Recently, ROBOTECH released a new stacker crane PANTHER X developed in this direction, which is suitable for most storage scenarios. It also provides three stacker crane configuration versions: basic version, standard version and advanced version for different customer groups' needs and standardization needs. It has lightweight design, extreme simplicity, high standardization, and strength reflects high cost performance.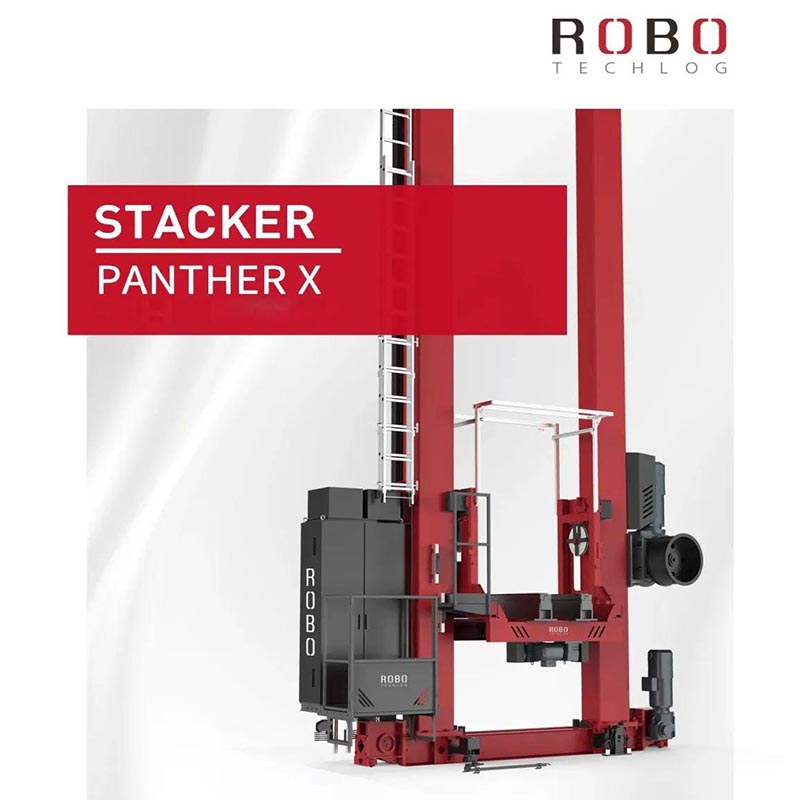 1. Lightweight design
Under the condition of ensuring the strength and rigidity of the column, based on the "equal strength" design theory, the variable cross-section column design and other technical means are adopted to reduce the overall weight by 10% – 25%, so as to reduce the motor energy consumption and save the use cost for customers.
2. Modular design
Based on modular and standardized design, the automatic manufacturing level of the stacker crane is improved to achieve large-scale production, reduce manufacturing costs, and improve quality and delivery speed.
3. Extreme space size
Improve the storage density, so that customers can generate greater value per square meter of land. The minimum height of the first floor is 550MM (SD)/700MM (DD).
4. Safety and maintenance convenience
Based on the intrinsic safety design concept, reduce the safety risks in the process of equipment use and maintenance.
The trunking wiring and quick plug connector connection are adopted, and various safe operation and maintenance platforms are configured to improve the convenience of maintenance.
In the future, ROBOTECH will continue to focus on customers, make breakthroughs and innovations, maintain competitive advantages, and continue to lead the transformation and upgrading of global smart logistics.
NanJing Inform Storage Equipment (Group) Co.,Ltd
Mobile phone: +86 13851666948
Address: No. 470, Yinhua Street, Jiangning District,Nanjing Ctiy,China 211102
Website: www.informrack.com
Email: kevin@informrack.com
---
Post time: Dec-08-2022