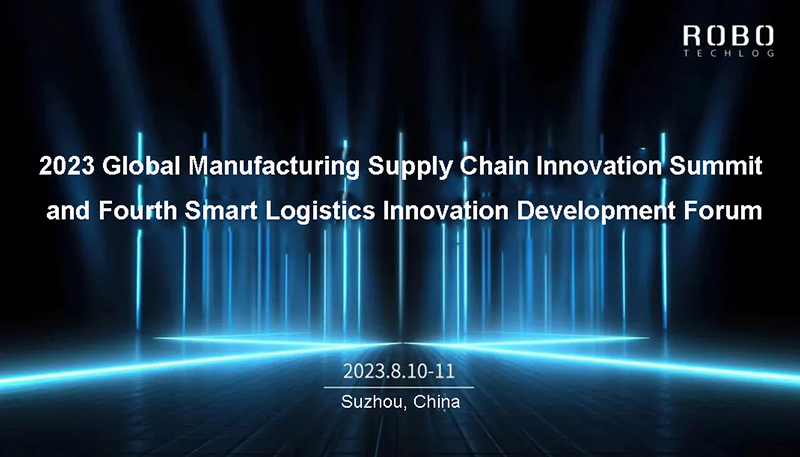 On August 10-11, 2023, the 2023 Global Manufacturing Supply Chain Innovation Summit and the Fourth Smart Logistics Innovation Development Forum were held in Suzhou. As a leading provider of intelligent logistics equipment and solutions, ROBOTECH was invited to attend.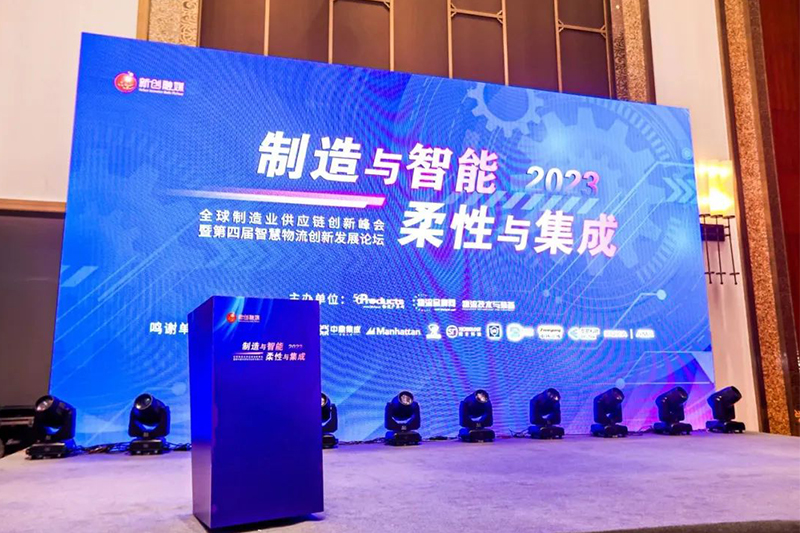 The theme of this meeting is "Manufacturing and Intelligence · Flexibility and Integration". It actively explores the innovation capabilities of independent intelligent manufacturing in the fields of manufacturing and logistics, strengthens the improvement of enterprise digitalization process, comprehensively promotes the flexible automation and high-precision integration of intelligent manufacturing supply chains, and takes into account the development direction of green supply chains for enterprises or individuals. The conference invited national logistics and supply chain authorities, manufacturing and logistics industry associations, manufacturing leaders, logistics leaders, high-end purchasers of robotics and logistics technology, capital venture capitalists, and securities company elites to gather together. Through keynote speeches, case sharing, high-end dialogues, brand banquets, technological achievements exhibitions, and smart factory visits, it brought a "feast" to the industry.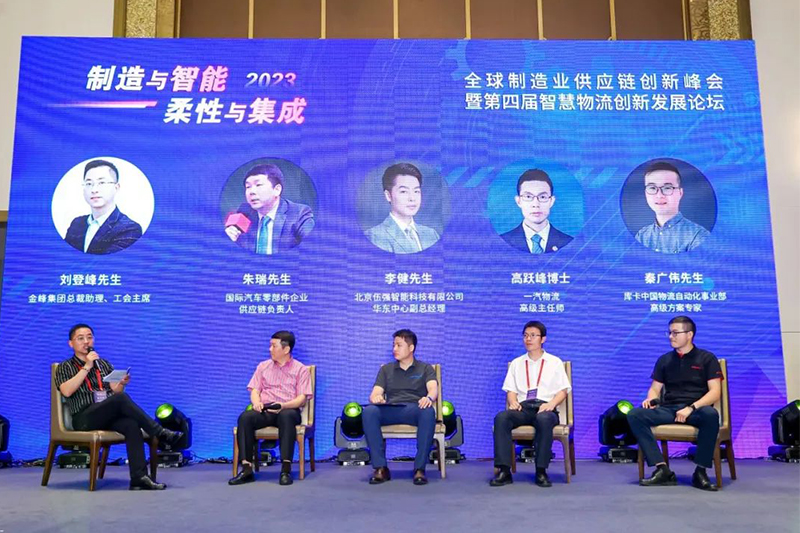 At the award ceremony, ROBOTECH was highly recognized by the judges for its core advantages in innovative technology and product solutions in the "Kyocera Energy Storage Battery Factory" project, and was awarded the "Manufacturing Supply Chain Frontier Technology Award"!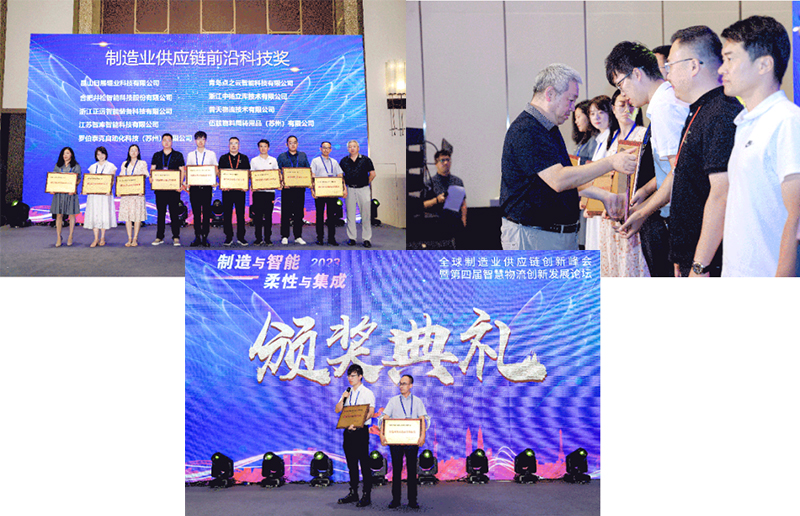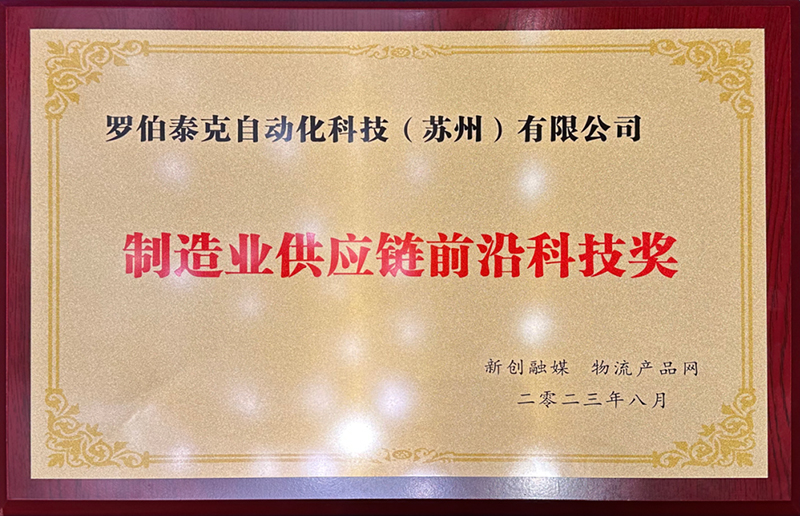 It is worth mentioning that during the production process of batteries, in order to ensure more stable battery performance, after being formed and subjected to high-temperature standing, the batteries need to be placed in a device with compression function for room temperature standing. Therefore, ROBOTECH directly uses battery pressure pallets as storage carriers for storage. This type of battery pressure pallet has advantages that existing technologies do not have, such as simple structure, convenient implementation, high production efficiency, small space occupation, low implementation cost, and easy implementation of automated production. In the charging and discharging storage area, adjust the pressure pallet to a compressed state; In the room temperature aging storage area, adjust the pressure pallet to the loose state.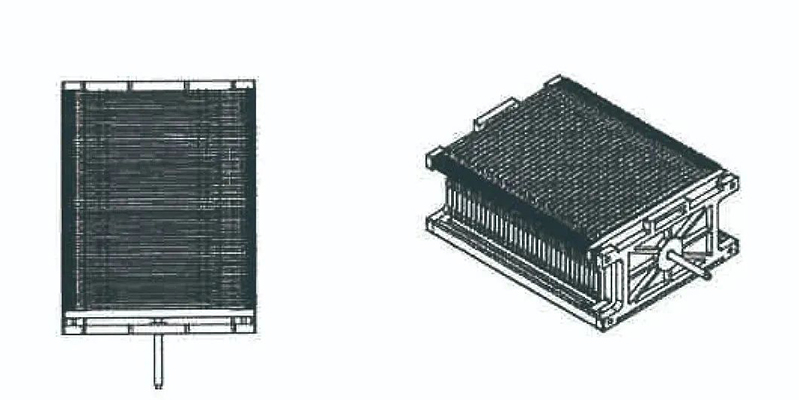 Pallet specification diagram: L865 * W540 * H290mm (loose state)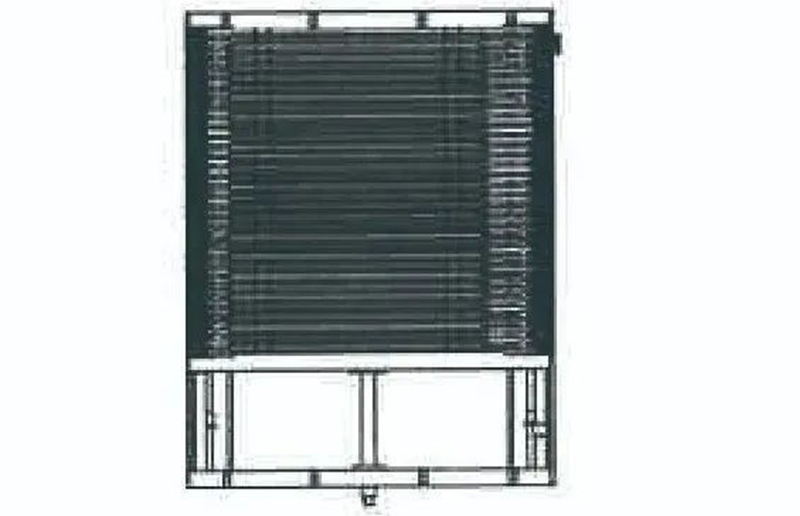 Pallet specification diagram: L737 * W540 * H290mm (compressed state)
The completion of the project meets the efficient, safe and reliable logistics service needs of Kyocera Group in the energy storage battery business sector of the supply chain. With the support of the ROBOTECH intelligent warehousing system, the problems of high cost, low efficiency, multiple processes, and complex material management have been solved, reducing costs and increasing efficiency, achieving efficient connection and collaboration between production lines and equipment, and achieving automation, digitization, and intelligent management of the entire production and storage process of Kyocera Group.
Innovative technology and products have always been the core competitiveness of ROBOTECH. Among the newly developed new stacker crane products represented by E-Smart, ROBOTECH integrates cutting-edge technologies such as virtual debugging, cloud platform, visual technology, and 5G communication, bringing traditional stacker crane products into the intelligent era.
Virtual debugging: reducing construction cycles and establishing closed-loop feedback for virtual environments
IOT cloud platform: data analysis, data feedback, remote fault warning and diagnosis
Visual technology: improving inventory efficiency, automatic measurement of cargo locations, and visual inspection of anti-collision forks
5G technology: remote debugging and maintenance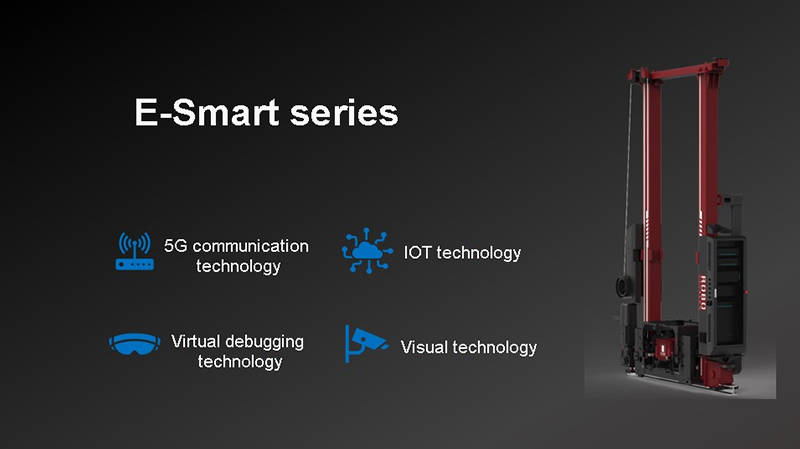 As a world-renowned logistics equipment brand, ROBOTECH has always been committed to integrating and innovating customer needs, industry trends, and key technologies, providing customers with high-quality products and flexible solutions, and accelerating the automation, intelligence, and sustainable development of enterprises.
NanJing Inform Storage Equipment (Group) Co.,Ltd
Mobile phone: +8613636391926 / +86 13851666948
Address: No. 470, Yinhua Street, Jiangning District,Nanjing Ctiy,China 211102
Website: www.informrack.com
Email: lhm@informrack.com 
---
Post time: Aug-15-2023