Suncha Technology Co., Ltd. is a leading supplier of daily dining utensils. Suncha has established a diversified three-dimensional sales network, including supermarkets, dealers, e-commerce, foreign trade, and other direct sales, with Marketing channel covering the whole country as well as some European and American countries. The company and its subsidiaries have a total of 40 invention patents, 99 utility models, and 122 appearance patents, and have been awarded honors such as "National Key Leading Enterprise in Agricultural Industrialization", "National Forestry Key Leading Enterprise", and "China Bamboo Industry Leading Enterprise".
1. Project introduction
Suncha Technology Co., Ltd. was established on July 15, 1995 and went public on the A-share main board on August 5, 2021. It is the first stock in the global bamboo industry and also the first stock in the global chopsticks industry. The annual sales of Olympic chopsticks, World Expo chopsticks, G20 summit, and Winter Olympics production enterprises exceed 1 billion yuan. The compound annual growth exceeds 20%. Headquartered in Hangzhou, with work locations in large and medium-sized cities around the world, the total number of employees is nearly 1500.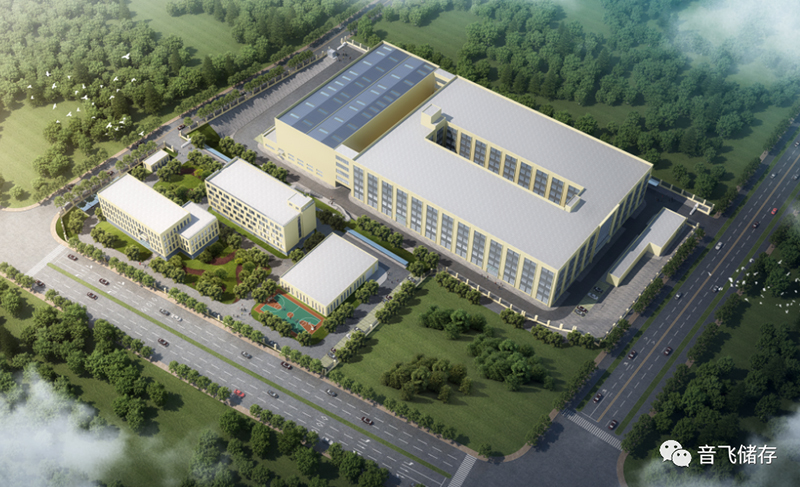 After multiple rounds of negotiations between Inform Storage and Longquan Suncha, we have understood the needs and conducted a multi-dimensional system analysis on the project positioning, industry characteristics, application scenarios, product characteristics, etc. for the Longquan Suncha project. The final planning and design will use a pallet stacker crane system and a ring through RGV storage system as the overall solution for the project!
Based on the current Suncha logistics management model and combined with the concept of lean management, the first step is to transform the concept and introduce the concept of lean logistics management. Secondly, the original operation mode is optimized, upgraded, and solidified to achieve precise control and efficient pulling of semi-finished and finished products in the storage and distribution environment, ensuring the efficient and orderly operation of the entire logistics operation. An intelligent lean logistics management model that achieves efficient and synchronized operation of real logistics and information flow.
2. Solution
   – 5000 square meters
   – Two sets of automated stacker cranes
   – With 6 floors
   – 7 double deep stacker cranes
   – 8658
   – Three ring penetrating RGV storage systems
   – WMS and WCS systems
Longquan Suncha Intelligent Storage Project, located in Longquan, Zhejiang Province, is about 5000 square meters in the main functional area of intelligent storage; Including two sets of automated stacker cranes, with 6 floors, and an overall plan of 7 double deep stacker cranes, the total storage space of the stacker crane warehouse is 8658; Three ring penetrating RGV storage systems; And intelligent software systems such as WMS and WCS systems; Realized the visualization, digitization, intelligent operation and management of the overall warehousing system!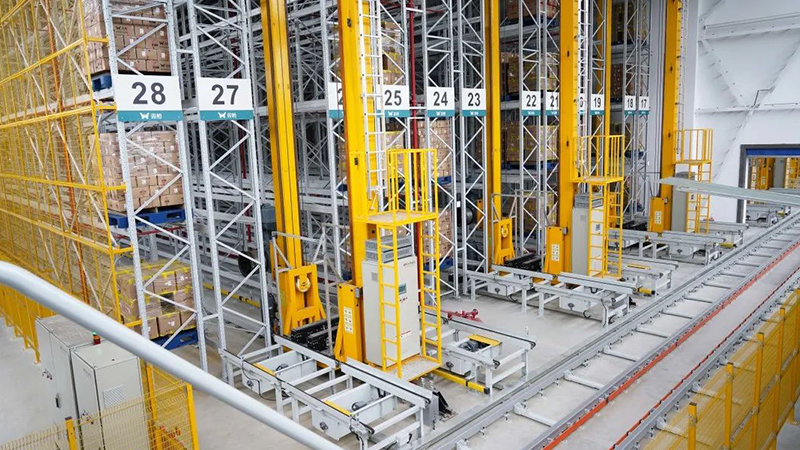 3. System advantages
It can achieve fully automatic inbound and outbound operations. Supports integration with the WMS system, and emergency status can be achieved through the WCS system or on-site ECS operation screen for inbound and outbound operations. The pallet label uses barcode for information management. Before entering the stacker crane warehouse, it is necessary to design external dimension detection and weighing devices to ensure the safe storage of goods.
Stable operation and high-speed operation of the stacker crane in and out of storage; It has good starting performance, wide speed range, smooth speed change, stable operation, and complete overvoltage and overcurrent protection functions. The control system adopts distributed control, and the control unit adopts a modular structure, thereby achieving the characteristics of simplifying the control program and facilitating operation and maintenance.
To ensure the safety of the stacker crane, operators, and goods, mechanical and electrical safety protection devices are installed; It can automatically alarm or handle abnormal situations, and provide feedback on the processing results to the monitoring computer.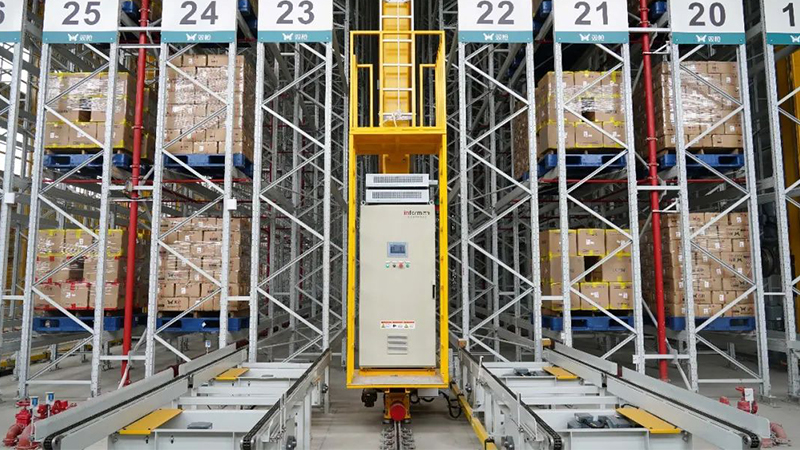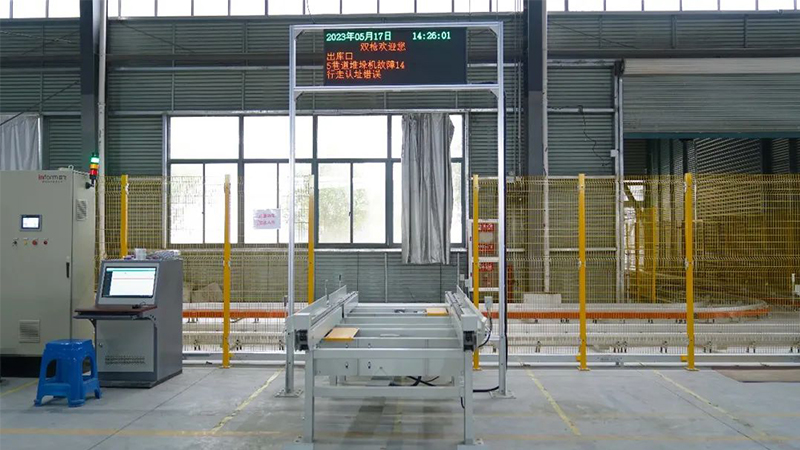 4. Customer benefits
1) Reduced warehousing costs
2) Improved storage efficiency
3) Greatly saving labor costs
4) Simultaneously achieving digital and visual storage system management
In the future, Inform Storage will continue to be driven by innovation, continuously optimize its product structure, improve customer service satisfaction, provide one-stop intelligent logistics ecosystem solutions for global customers, and present more surprises and achievements to the market in the field of technological innovation and application.
NanJing Inform Storage Equipment (Group) Co.,Ltd
Mobile phone: +8613636391926 / +86 13851666948
Address: No. 470, Yinhua Street, Jiangning District,Nanjing Ctiy,China 211102
Website: www.informrack.com
Email: lhm@informrack.com 
---
Post time: Jul-03-2023