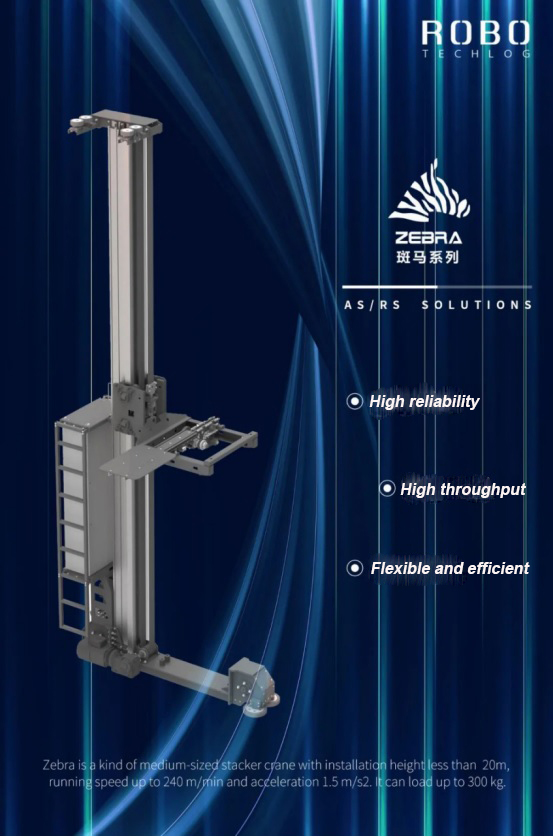 ZEBRA AS/RS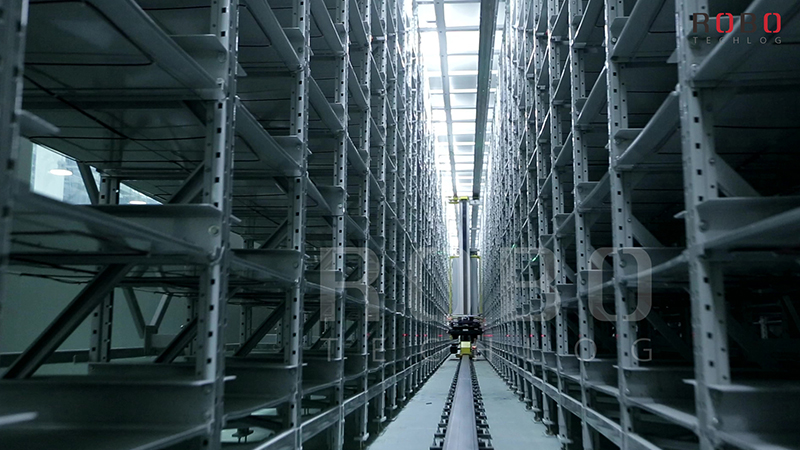 The Zebra model is a medium-sized stacker crane equipment with a height of less than 20M, as the "entry-level" player of the ROBOTECH stacker crane equipment
It has the advantages of general, reliable and economical
PERFORMANCE STRENGTH
UNIVERSAL
Flexible, fork units for handling a wide variety of goods


1. Servo dual drive




2. Camera monitoring function and roadway security scanning, and can also be designed into a turning model according to the needs of the scene




Applicable to various industries and scenarios
ECONOMIC
The mature design of the stacker crane allows a highly dynamic handling of material flow
Supports single-deep and double-deep storage densities, which greatly improves space utilization


Optimize inbound and outbound efficiency and balance costs.
RELIABLE
Combines the advantages of German quality and Chinese manufacturing, with excellent stability and dynamic characteristics
The driving speed can reach 240M/MIN, the acceleration can reach 1.5M/S2 and the load can reach 300KG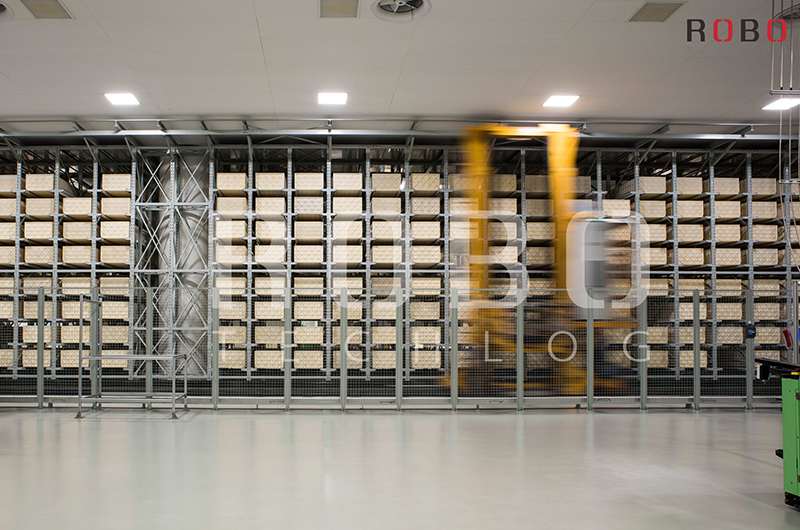 In addition to automatic storage used in conventional scenarios, the Zebra model is also a special model in the field of new energy.

Based on the flammable and explosive characteristics of the new energy industry, a control system suitable for the lithium battery industry has been developed

Armor enclosed fire extinguishing device

Eliminate hidden dangers in the equipment body through the explosion-proof device of the stacker crane

It has the special function of predicting and eliminating flammable and explosive
ZEBRA AS/RS provides security for the storage of new energy products and has become the standard for automated storage of lithium batteries. While the value is becoming more and more prominent, it also foresees its infinite development potential.
NanJing Inform Storage Equipment (Group) Co.,Ltd
Mobile phone: +86 13851666948
Address: No. 470, Yinhua Street, Jiangning District,Nanjing Ctiy,China 211102
Website: www.informrack.com
Email: kevin@informrack.com
---
Post time: May-27-2022