Zhengzhou Yutong Bus Co., Ltd. ("Yutong Bus" for short) is a large-scale modern manufacturing enterprise integrating R&D, manufacturing and sales of bus products. The factory is located in Yutong Industrial Park, Zhengzhou City, Henan Province, covering an area of 1133,000 ㎡ and producing more than 285 vehicles per day. Yutong Bus was listed on the Shanghai Stock Exchange in 1997 (stock code 600066) and is the first listed company in the domestic bus industry.
Inform Group and Yutong Bus signed a fully automated warehouse high-level storage system project. The project has a high degree of automation, complex scheduling logic, and adopts many advanced new technologies in the industry. It is the first automated warehouse project of Yutong Bus, and also the first large-scale automation project of Inform Storage in the automotive industry. It has laid a good foundation for the development of Inform's automatic warehouse project in the automotive industry.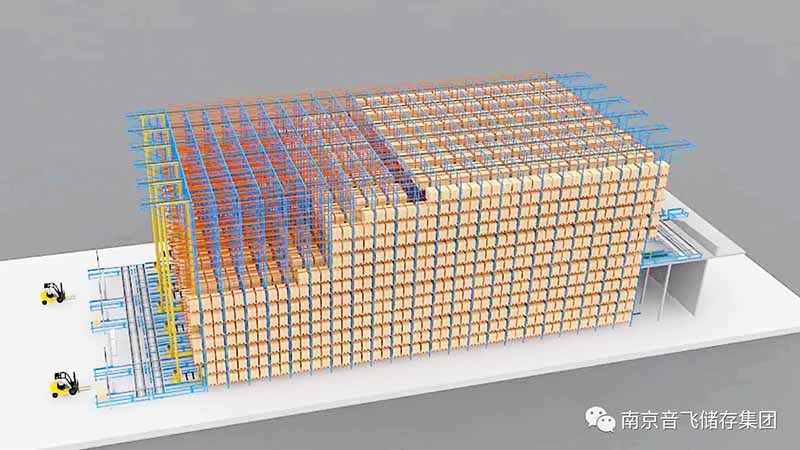 The contract value of the project is as high as more than 20 million, the storage area is 5,000 square meters, and the storage positions are 12,000. The automated warehouse designed by Nanjing Inform uses stackers crane and four-way pallet shuttles to meet the functional requirements of customers and complete efficient storage and transportation tasks.
This project marks the growing influence of Inform Storage in the logistics industry. In the future, Inform Storage will continue to uphold the spirit of ingenuity, keep making progress and innovation, and achieve the ultimate in every detail.
NanJing Inform Storage Equipment (Group) Co.,Ltd
Mobile phone: +86 13851666948
Address: No. 470, Yinhua Street, Jiangning District,Nanjing Ctiy,China 211102
Website: www.informrack.com
Email: kevin@informrack.com
---
Post time: Apr-14-2022