As a basic industry in the construction of the global economy, the development of the foundry industry is closely related to the development of the global economy.

1. Background of the Project
A leading high-precision casting manufacturer in China not only has a full set of advanced intelligent casting production lines from Germany and Japan, but also has an annual production capacity of 75,000 tons of high-precision castings. The casting process and quality have also reached the international advanced level, and participated in and formulated a number of national (industry) standards.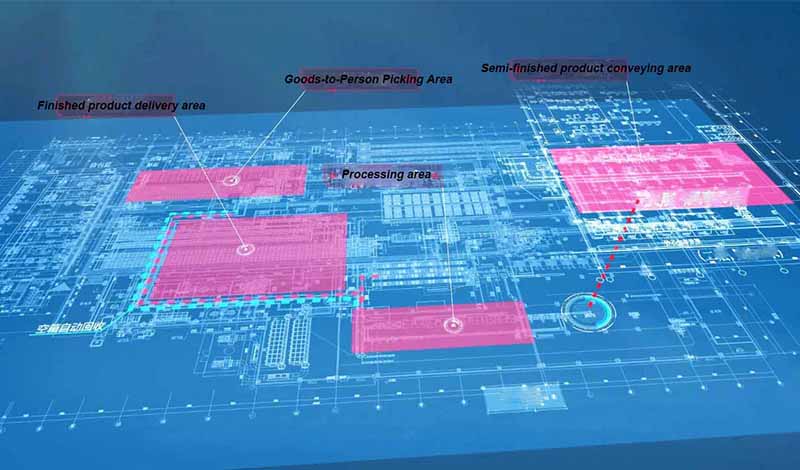 2. Build a Smart Factory with ROBOTECH
- Multi shuttle system
- Box conveying system
- Electrical control system
- warehouse management and scheduling system WMS & WCS
As we all know, the sand core casting process is diverse and the process is closely connected. The key to the success of the project is to ensure the requirements of the process pace and the stability and reliability of the equipment. The entire smart factory is composed of four subsystems: multi shuttle system, box conveying system, electrical control system, warehouse management and scheduling system WMS & WCS.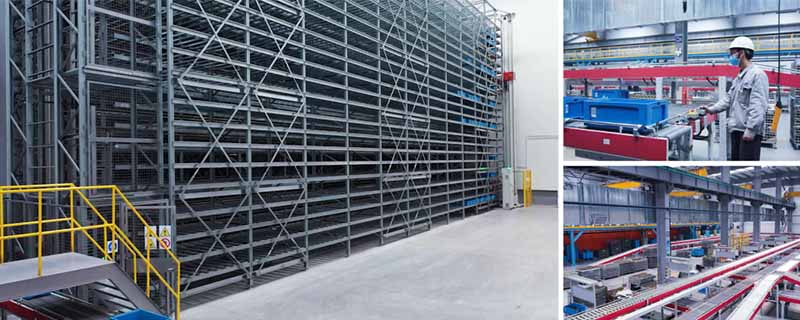 It includes:
The double-layer box conveying system realizes the automatic conveying of materials in the whole production process of core making-core, core assembly, dip-coating, drying, core setting, and the design of goods-to-person for the whole production line.

It is tailored-designed for casting production, fully considering various abnormal conditions in the production process (line change reflow, abnormal discharge, overtime back-baking).
The conveying line of this double-layer conveying system is a closed loop, and the empty bins are circulated and conveyed without off-line. It can efficiently assist production while realizing real-time query of its production line. Not only that, ROBOTECH also uses a multi shuttle system with high reliability for automated storage. With the lifter at the end of the lane, the flow rate of a single lane is 300 boxes/hour, and more than 8,000 boxes of sand cores can be stored in a 600-square-meter site.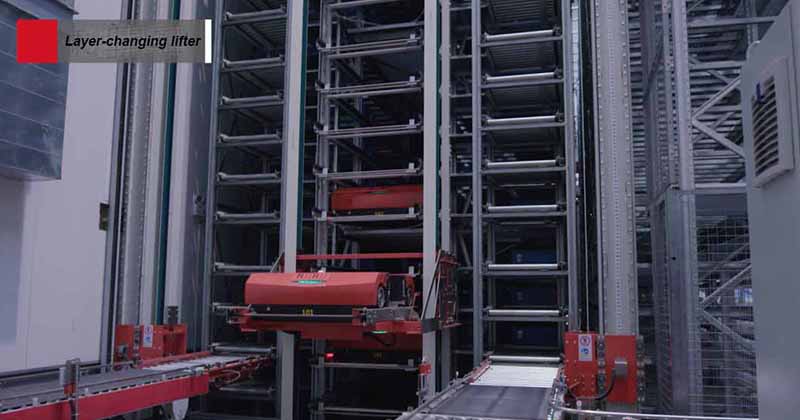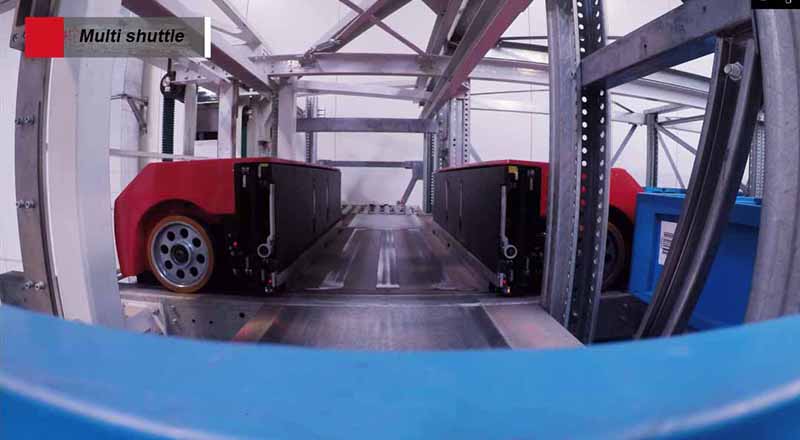 3. Smart Factory Project Highlights
1) . Automated casting
Breaking the operation concept of conventional casting single ground production line, it has created a new ground-to-air automated factory production system of underground transfer, ground circulation and   higher transportation. Make full use of limited space and improve production efficiency.
2) . Advanced equipment
The project saves 2/3 of the labor of the production line of the same scale, and at the same time improves the production efficiency by 25%, and can achieve an annual output of 35,000 tons of castings.
3) . Full set of WCS/WMS system management and control
The foundry intelligent factory realizes the intensification of factory land, intelligent production, and recycling of waste. Adopt high-end core intelligent manufacturing equipment and information software system to form high-              precision casting collaborative design, flexible customization, intelligent manufacturing integrated solutions, leading the industry to improve the level of manufacturing.
NanJing Inform Storage Equipment (Group) Co.,Ltd
Mobile phone: +86 13851666948
Address: No. 470, Yinhua Street, Jiangning District,Nanjing Ctiy,China 211102
Website: www.informrack.com
Email: kevin@informrack.com
---
Post time: Apr-02-2022