1. Company profile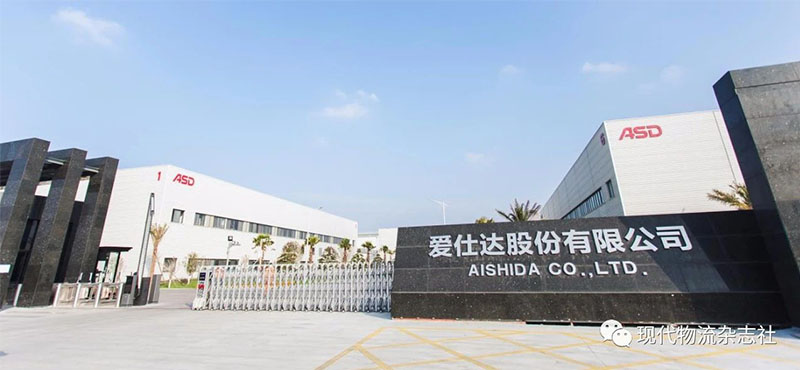 As a large national-level non-regional enterprise group, the cookware R&D and manufacturing giant AISHIDA CO.,LTD. (hereinafter referred to as: ASD) has begun to plan and give full play to the advantages of intelligent manufacturing and industrial robot industry after acquiring 6 robot integration application companies including Qianjiang Robot. Integrate cookware production with intelligent manufacturing to create a world-leading intelligent new factory. On this occasion, ROBOTECH, a well-known European brand and committed to promoting the development of China's intelligent logistics industry with international technology, has won the attention of ASD with its international standard and cost-effective intelligent warehousing solutions. After a comprehensive understanding and comparison, ASD chose ROBOTECH to empower and upgrade its new smart factory.
2. Intelligent factory with an annual output of 40 million units
The ASD intelligent manufacturing factory is located in the east area of ASD in Wenling, Zhejiang. The total project cost is 1 billion yuan. According to the plan, after the completion of the intelligent factory, the total construction area will reach 400,000 square meters, the labor cost will be reduced by 60%, and the annual production capacity is expected to increase by 2.5 times. At the same time, indicators such as operating costs, R&D cycle, product defect rate and energy consumption per unit of output value can be reduced by more than 20%, aiming to build a high-quality modern cookware manufacturing base at an international level.
ASD's huge annual production capacity of 40 million sets makes the design and planning of the finished product warehouse of No. 1 Factory very important. The storage space of finished products is closely related to the production plan. How to reduce the temporary storage area required for finished pallets by relying on intelligence and automation to improve resource utilization and production level? ROBOTECH delivered an answer that caught the attention of the industry.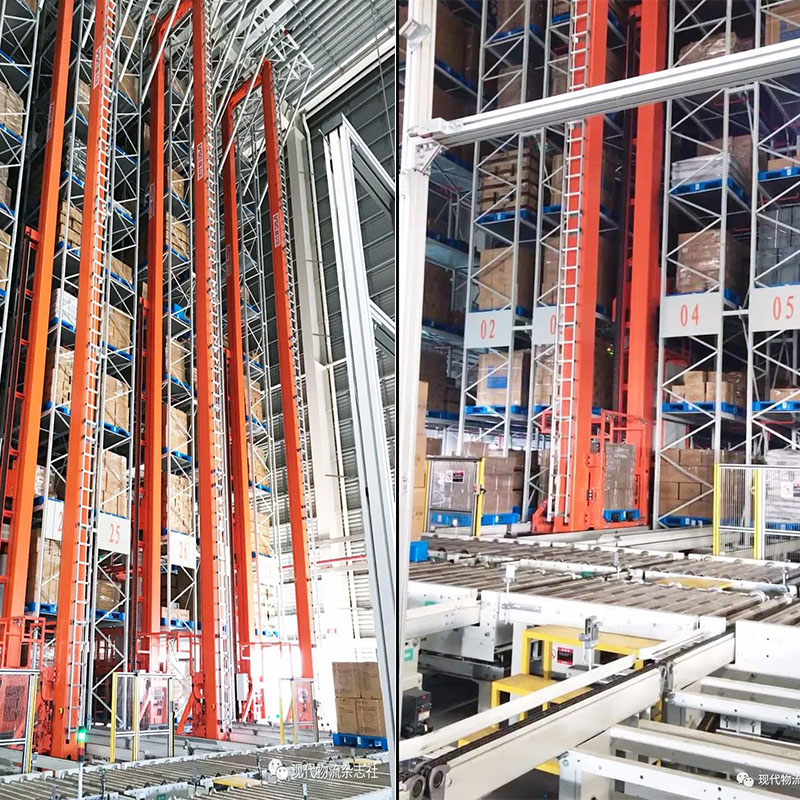 3. lexible scalability and cost-effectiveness
In the overall planning of the finished product warehouse of the No. 1 factory of the ASD smart new factory, ROBOTECH proposed to replace the original manual warehouse with an automated warehouse that is both flexible, scalable and cost-effective. This automated warehouse solution includes an automated pallet warehouse (ASRS) and an efficient warehouse software control system (WCS).
Among them, the pallet automated warehouse (ASRS) is equipped with 6 sets of single-deep stacker crane systems and 4 sets of double-deep stacker crane systems, with a total of 18,160 pallet positions. The double-deep stacker crane is equipped with a double-deep cargo storage device, which achieves the function of small footprint and more cargo storage. At the same time, the single-deep stacker crane provides the storage density required by intelligent factories, and can also extract complete inventory units for binding operations. The system can perform a single cycle of 40 pallets per hour, and its efficiency is amazing.
ROBOTECH is particularly attentive in the selection of the stacker crane system. According to the production requirements of ASD, the star product PANTHER is flexibly customized to meet the requirements of ASD's continuous high-throughput operating environment. Up to now, this model of ROBOTECH has been iterated to the third generation of new products, with a running speed of up to 240m/min, an acceleration of up to 1m/s², and a maximum load of 1,500kg.
The success of this project is inseparable from an efficient and excellent warehouse software control system (WCS). The ASD Automated Finished Warehouse (ASRS) is managed and controlled by the Warehouse Software Control System (WCS) and is connected to ASD's warehouse management system. ROBOTECH employs a holistic, operational order fulfillment and facility lifecycle management design that improves intelligent adaptability, reliability, efficiency, speed and reduces cycle times.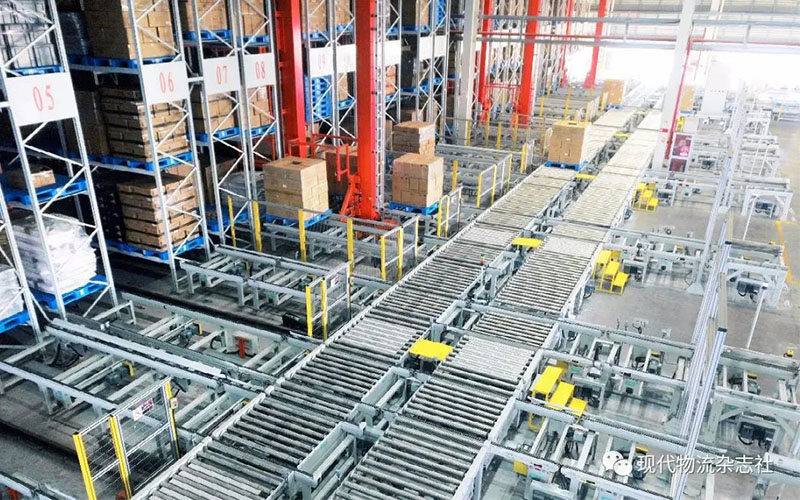 4. Not only enterprises but also promote the development of the industry
According to ASD, ROBOTECH was professional and proactive throughout the entire project. With the finished product warehouse of No. 1 factory built by ROBOTECH, ASD replaces manual labor in multiple links such as finished product delivery, warehousing, and material handling, reducing labor costs and improving storage density, achieving "automation, information, Intelligent and flexible" international advanced level.
ASD's forward-looking layout of intelligent manufacturing, its intelligent factory brings together the latest technologies and systems in the field of intelligent manufacturing, and as the co-planner of the construction of ASD's intelligent factory, ROBOTECH focuses on the efficiency and cost issues in enterprise production, and looks forward to helping more enterprises Improve the utilization rate of resources, realize the improvement of overall efficiency, and then promote the vigorous development of the smart logistics industry.
NanJing Inform Storage Equipment (Group) Co.,Ltd
Mobile phone: +86 13851666948
Address: No. 470, Yinhua Street, Jiangning District,Nanjing Ctiy,China 211102
Website: www.informrack.com
Email: kevin@informrack.com
---
Post time: Jul-28-2022